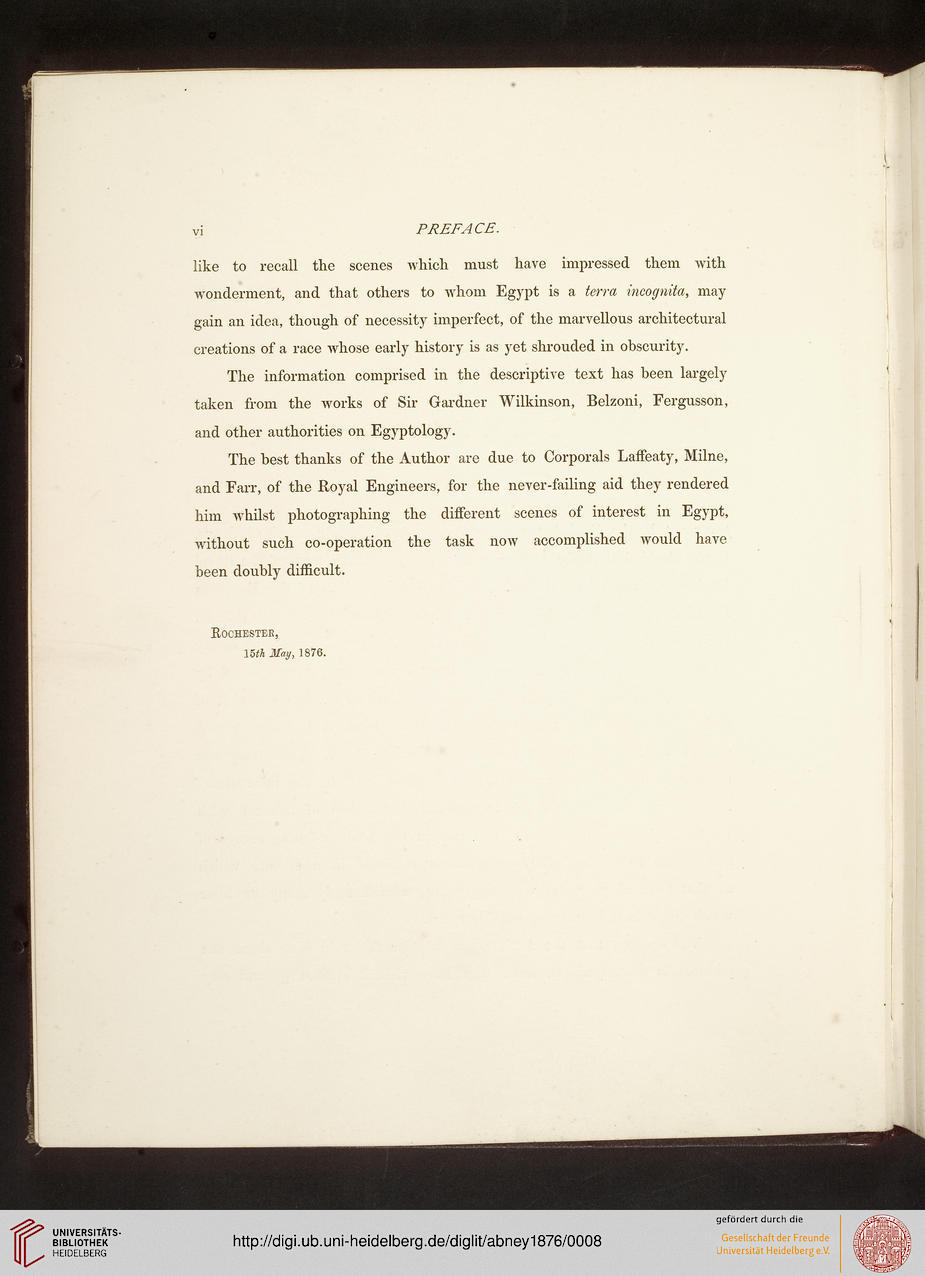 PREFACE.

like to recall the scenes which must have impressed them with
wonderment, and that others to whom Egypt is a terra incognita3 may
gain an idea, though of necessity imperfect, of the marvellous architectural
creations of a race whose early history is as yet shrouded in obscurity.

The information comprised in the descriptive text has been largely
taken from the works of Sir Gardner Wilkinson, Belzoni, Fergusson,
and other authorities on Egyptology.

The best thanks of the Author are due to Corporals Laffeaty, Milne,
and Farr, of the Royal Engineers, for the never-failing aid they rendered
him whilst photographing the different scenes of interest in Egypt,
without such co-operation the task now accomplished would have
been doubly difficult.

Rochester,

15th May, 1876.