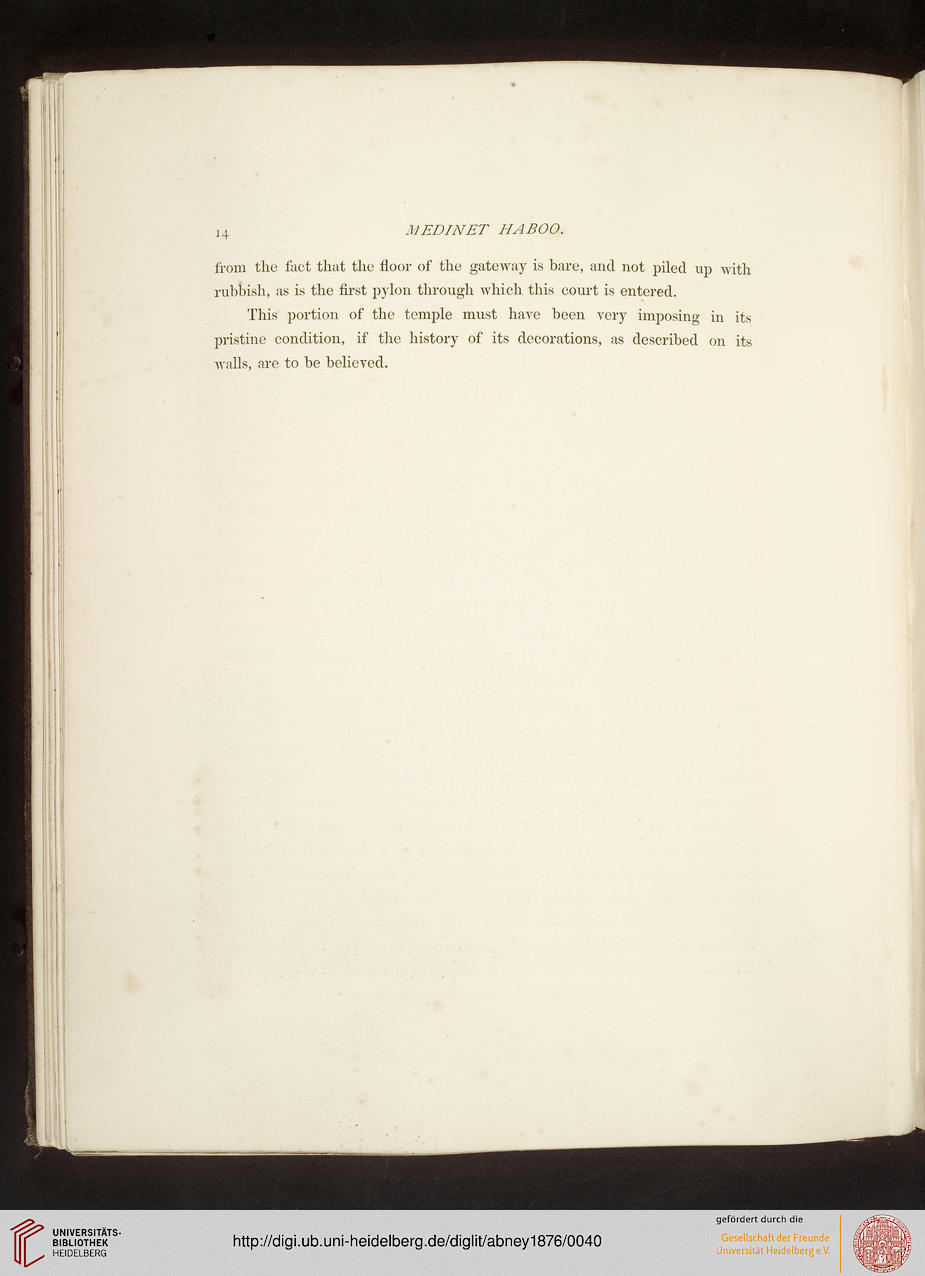 H

MEDINET HABOO.

from the fact that the floor of the gateway is bare, and not piled up with
rubbish, as is the first pylon through which this court is entered.

This portion of the temple must have been very imposing in its
pristine condition, if the history of its decorations, as described on its
walls, are to be believed.