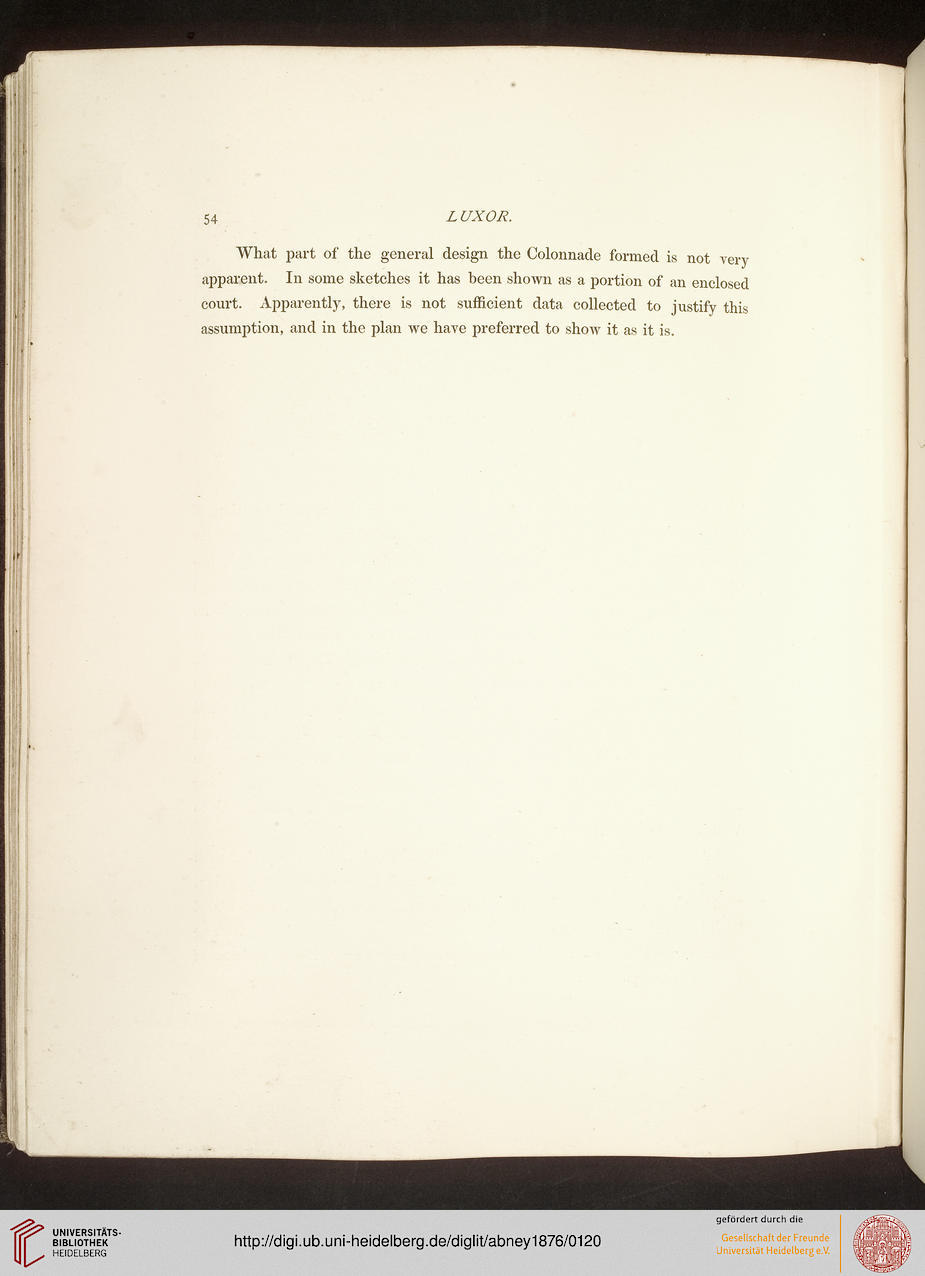 54

L UXOR.

What part of the general design the Colonnade formed is not very
apparent. In some sketches it has been shown as a portion of an enclosed
court. Apparently, there is not sufficient data collected to justify this
assumption, and in the plan we have preferred to show it as it is.