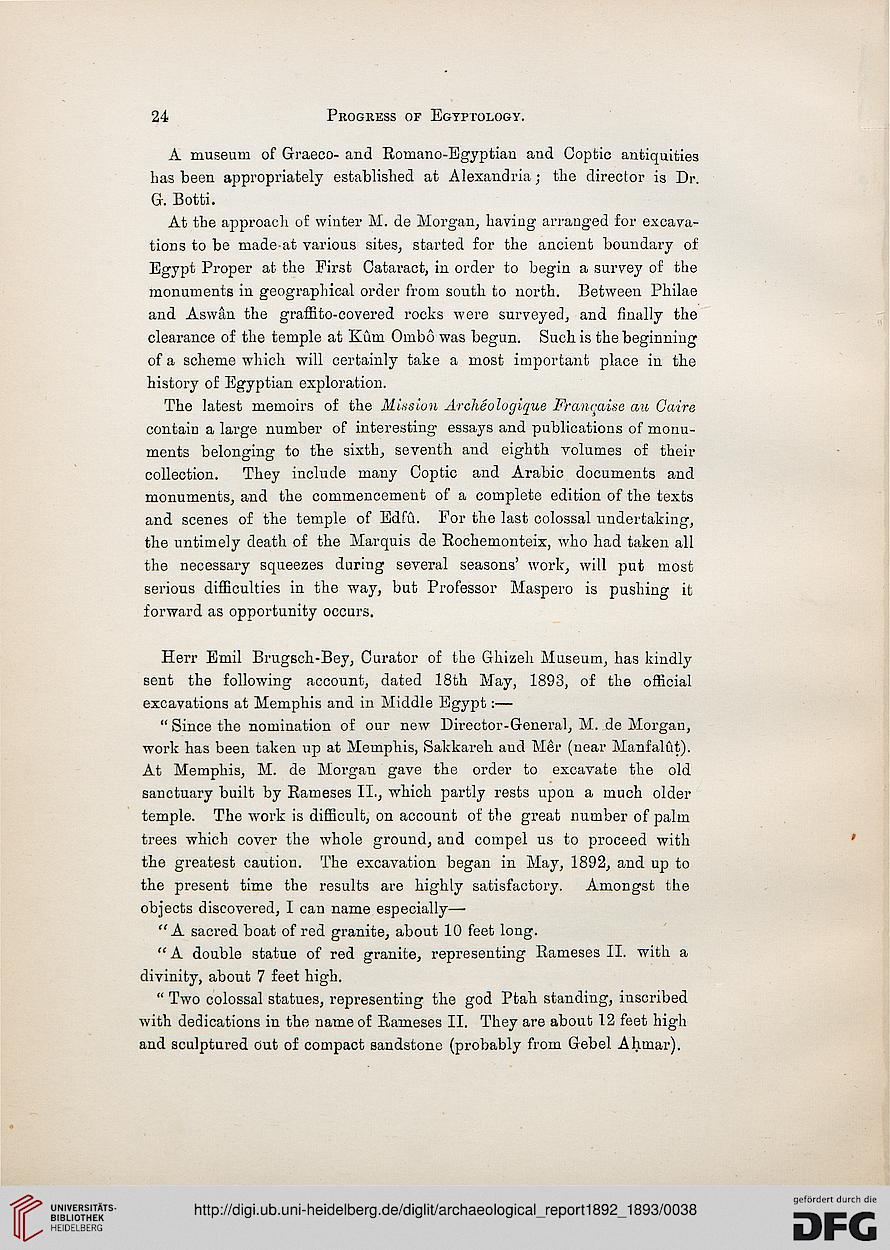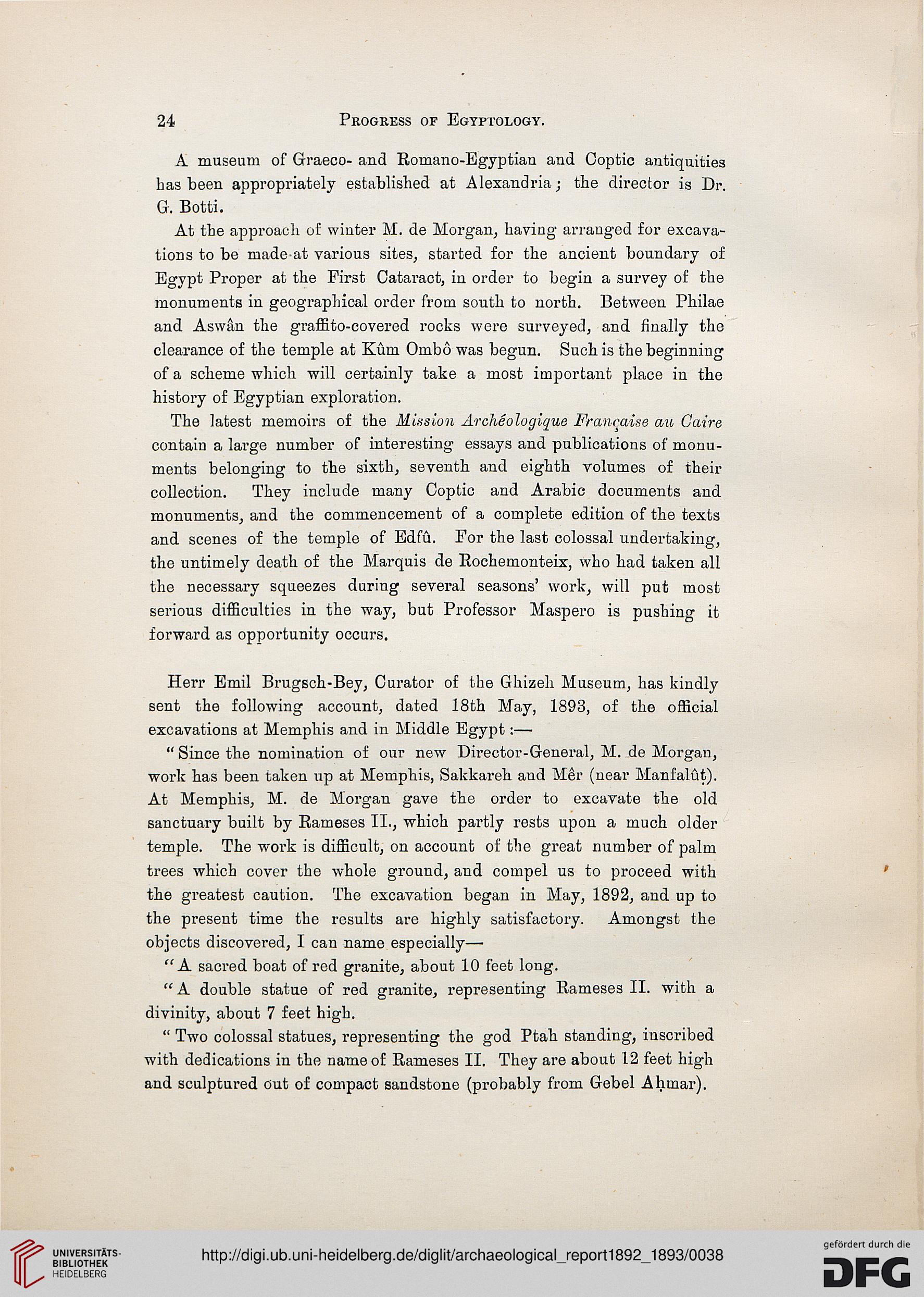 Progress of Egyptology.

A museum of Graeco- and Romano-Egyptian and Coptic antiquities
has been appropriately established at Alexandria - the director is Dr.
G. Botti.

At the approach of winter M. de Morgan, having arranged for excava-
tions to be made at various sites, started for the ancient boundary of
Egypt Proper at the First Cataract, in order to begin a survey of the
monuments in geographical order from south to north. Between Pliilae
and Aswan the graffito-covered rocks were surveyed, and finally the
clearance of the temple at Kum Ombo was begun. Such is the beginning
of a scheme which will certainly take a most important place in the
history of Egyptian exploration.

The latest memoirs of the Mission ArcMologique Francaise an Caire
contain a large number of interesting essays and publications of monu-
ments belonging to the sixth, seventh and eighth volumes of their
collection. They include many Coptic and Arabic documents and
monuments, and the commencement of a complete edition of the texts
and scenes of the temple of Edfu. For the last colossal undertaking,
the untimely death of the Marquis de Rochetnonteix, who had taken all
the necessary squeezes during several seasons' work, will put most
serious difficulties in the way, but Professor Maspero is pushing it
forward as opportunity occurs.

Herr Emil Brugsch-Bey, Curator of the Ghizeh Museum, has kindly
sent the following account, dated 18th May, 1893, of the official
excavations at Memphis and in Middle Egypt:—

" Since the nomination of our new Director-General, M. de Morgan,
work has been taken up at Memphis, Sakkareh aud Mer (near Manfalut).
At Memphis, M. de Morgan gave the order to excavate the old
sanctuary built by Rameses II., which partly rests upon a much older
temple. The work is difficult, on account of the great number of palm
trees which cover the whole ground, and compel us to proceed with
the greatest caution. The excavation began in May, 1892, and up to
the present time the results are highly satisfactory. Amongst the
objects discovered, I can name especially—

"A sacred boat of red granite, about 10 feet long.

" A double statue of red granite, representing Rameses II. with a
divinity, about 7 feet high.

" Two colossal statues, representing the god Ptah standing, inscribed
with dedications in the name of Rameses II. They are about 12 feet high
and sculptured out of compact sandstone (probably from Gebel Ahmar).