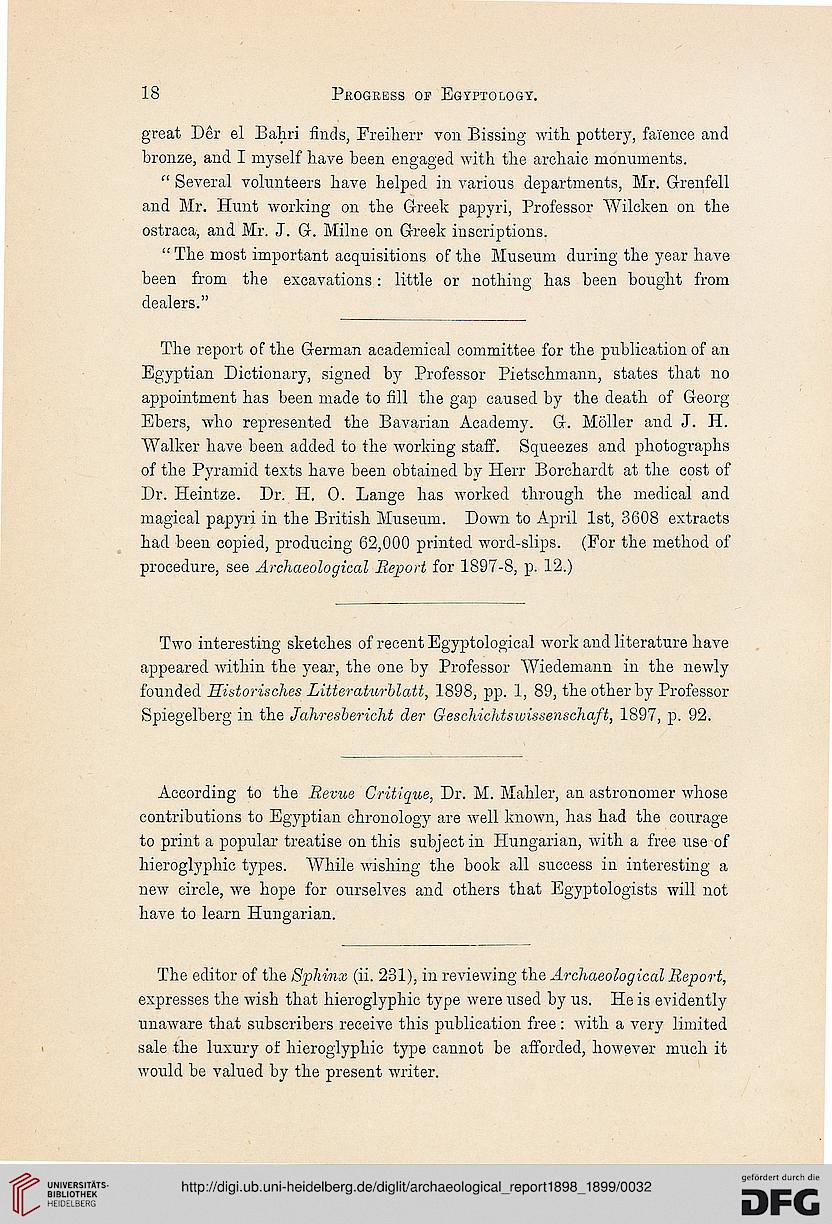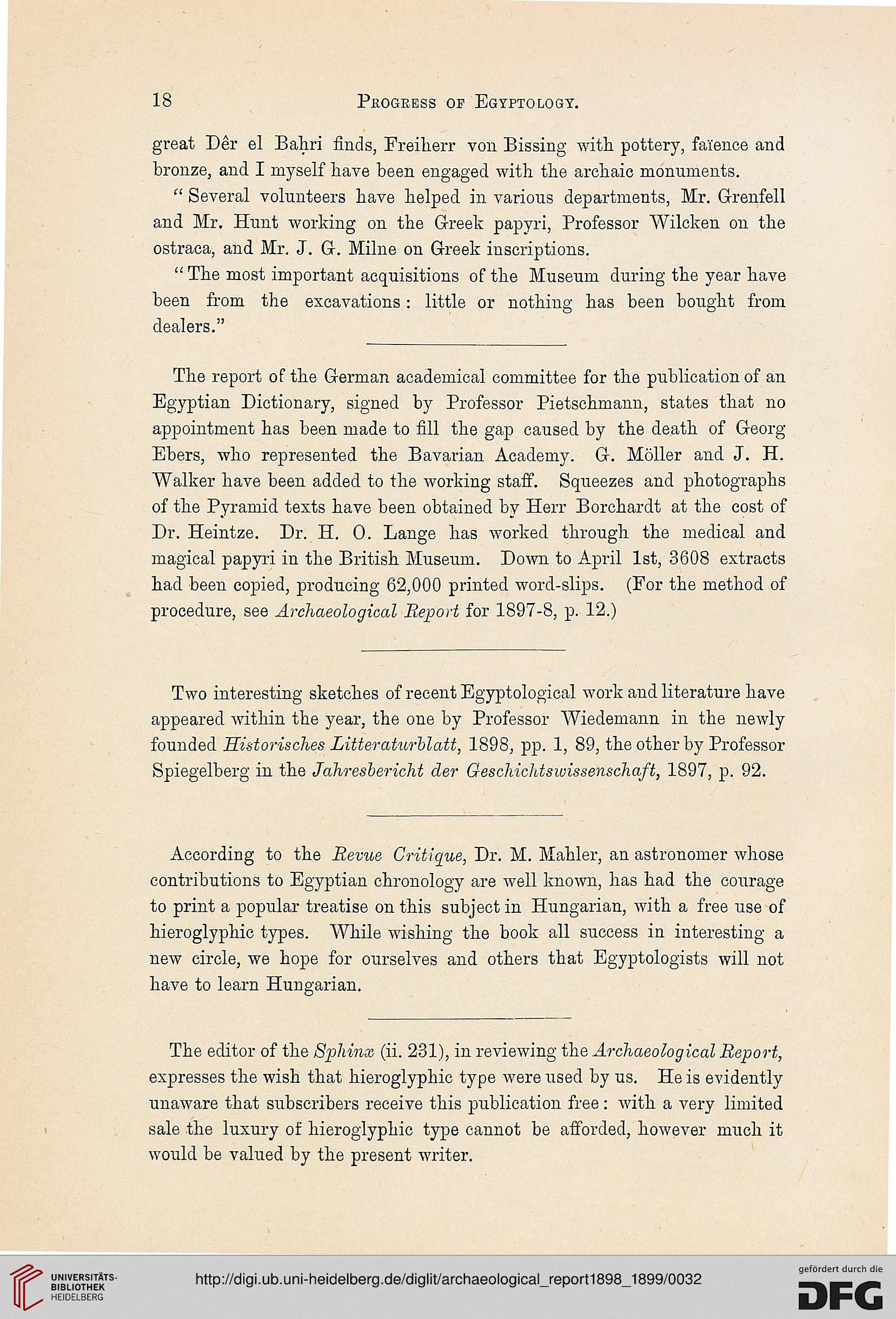 Pkogeess op Egyptology.

great Der el Bahri finds, Freilierr von Biasing with pottery, faience and
bronze, and I myself have been engaged with the archaic monuments.

" Several volunteers have helped in various departments, Mr. Grenfell
and Mr. Hunt working on the Greek papyri, Professor Wilcken on the
ostraca, and Mr. J. G-. Milne on Greek inscriptions.

" The most important acquisitions of the Museum during the year have
been from the excavations: little or nothing has been bought from
dealers."

The report of the German academical committee for the publication of an
Egyptian Dictionary, signed by Professor Pietschmann, states that no
appointment has been made to fill the gap caused by the death of Georg
Ebers, who represented the Bavarian Academy. G. Moller and J. H.
Walker have been added to the working staff. Squeezes and photographs
of the Pyramid texts have been obtained by Herr Borchardt at the cost of
Dr. Heintze. Dr. H. 0. Lange has worked through the medical and
magical papyri in the British Museum. Down to April 1st, 3608 extracts
had been copied, producing 62,000 printed word-slips. (For the method of
procedure, see Archaeological Report for 1897-8, p. 12.)

Two interesting sketches of recent Egyptological work and literature have
appeared within the year, the one by Professor Wiedemann in the newly
founded Histoj-isches Litteraturblatt, 1898, pp. 1, 89, the other by Professor
Spiegelberg in the Jahresbericht der Geschichtswissenschaft, 1897, p. 92.

According to the Revue Critique, Dr. M. Mahler, an astronomer whose
contributions to Egyptian chronology are well known, has had the courage
to print a popular treatise on this subject in Hungarian, with a free use of
hieroglyphic types. While wishing the book all success in interesting a
new circle, we hope for ourselves and others that Egyptologists will not
have to learn Hungarian.

The editor of the Sphinx (ii. 231), in reviewing the Archaeological Report,
expresses the wish that hieroglyphic type were used by us. He is evidently
unaware that subscribers receive this publication free : with a very limited
sale the luxury of hieroglyphic type cannot be afforded, however much it
would be valued by the present writer.