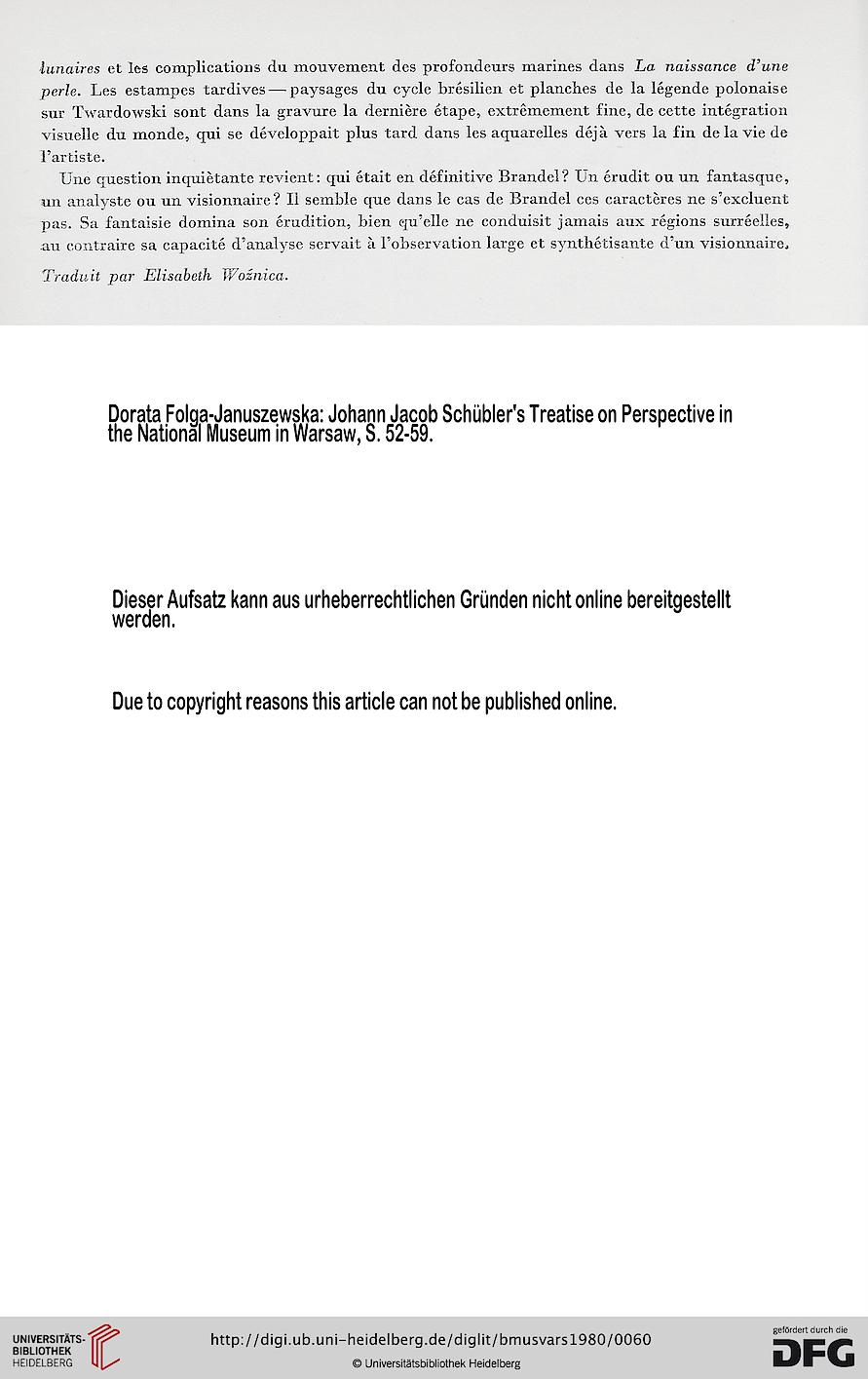 lunaires et les complications du mouvement des profondeurs marines dans La naissance d'une
perle. Les estampes tardives — paysages du cycle bresilien et planches de la legendę polonaise
sur Twardowski sont dans la gravure la derniere etape, extremement fine, de cette integration
visuelle du monde, qui se developpait plus tard dans les aąuarelles deja vers la fin de la vie de
1'artiste.

Une question inquietante revient: qui etait en definitive Brandel? Un erudit ou un fantasąue,
un analyste ou un visionnaire? II semble que dans le cas de Brandel ces caracteres ne s'excluent
pas. Sa fantaisie domina son erudition, bien qu'elle ne conduisit jamais aux regions surreelles,
au contraire sa capacite d'analyse servait a l'observation Iarge et synthetisante d'un visionnaire.

Trądu it par Elisabeth Woźnica.

Dorata Folga-Januszewska: Johann Jacob Schubler's Treatise on Perspective in
the National Museum in Warsaw, S. 52-59.

Dieser Aufsatz kann aus urheberrechtlichen Grunden nichtonline bereitgestellt
werden.

Due to copyright reasons this article can not be published online.