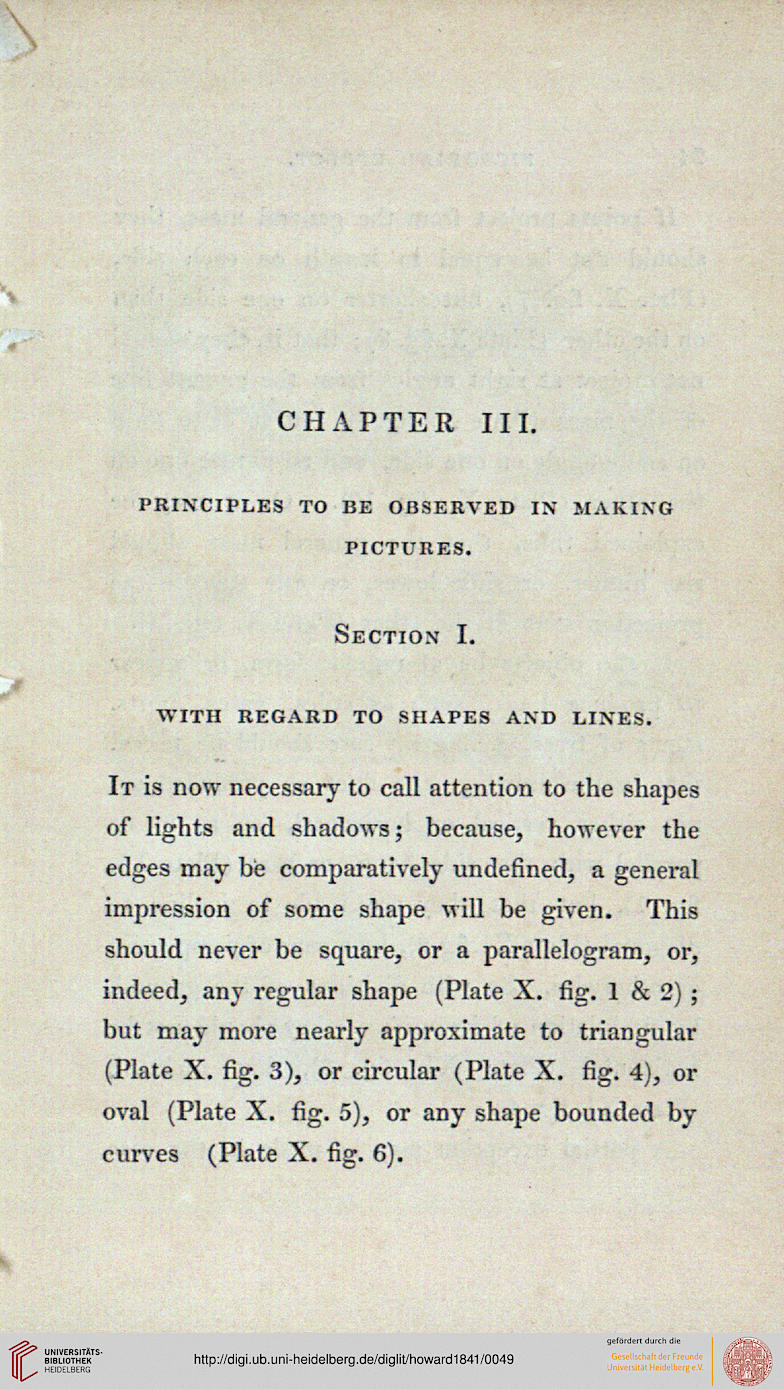 PRINCIPLES TO BE OBSERVED IN MAKING
PICTURES.

Section I.

WITH REGARD TO SHAPES AND LINES.

It is now necessary to call attention to the shapes
of lights and shadows; because, however the
edges may be comparatively undefined, a general
impression of some shape will be given. This
should never be square, or a parallelogram, or,
indeed, any regular shape (Plate X. fig. 1 & 2) ;
but may more nearly approximate to triangular
(Plate X. fig. 3), or circular (Plate X. fig. 4), or
oval (Plate X. fig. 5), or any shape bounded by
curves (Plate X. fig. 6).