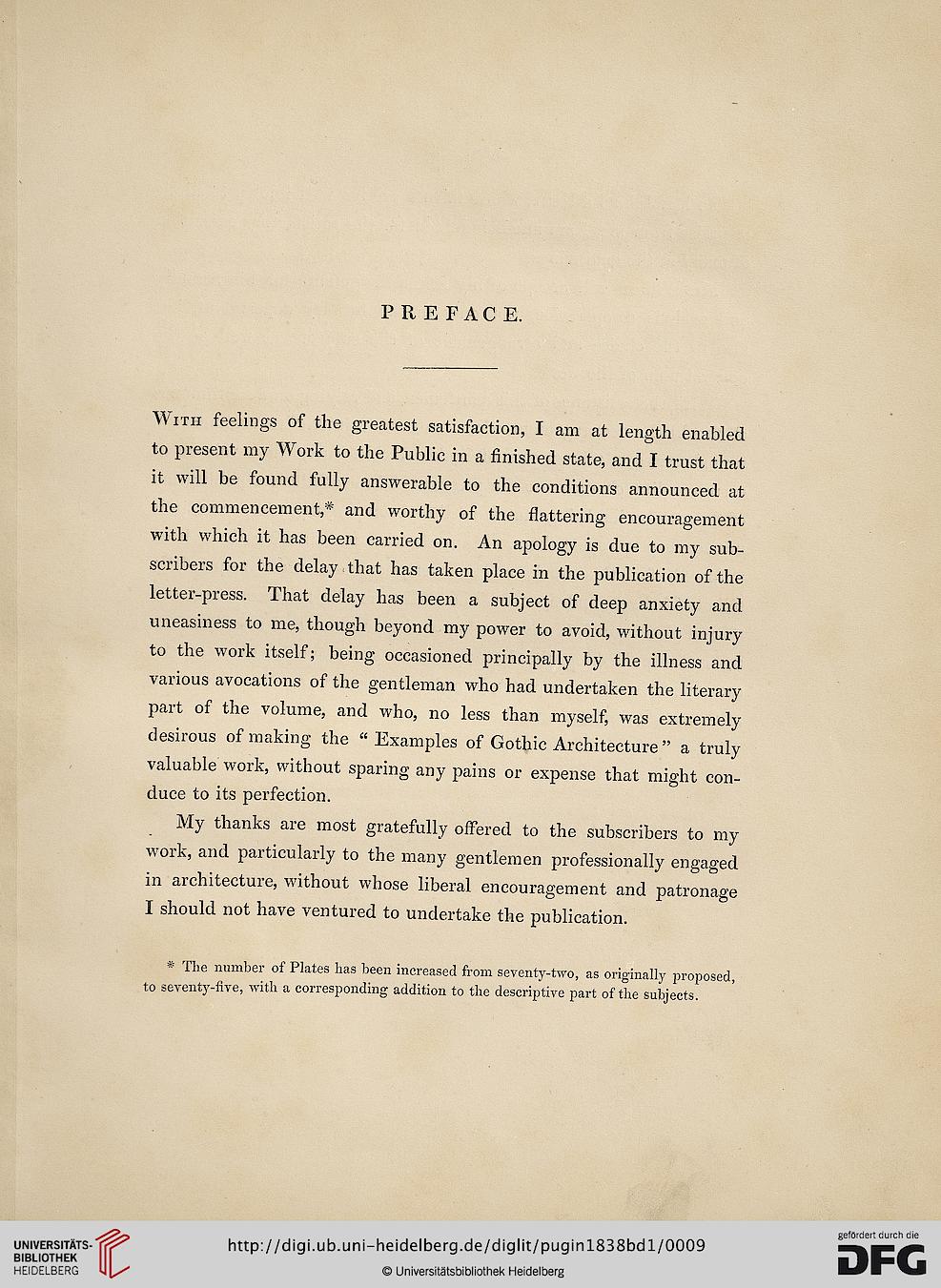 With feelings of tlie greatest satisfaction, I am at length enabled
to present my Work to the Public in a finished state, and I trust that
it will be found fully answerable to the conditions announced at
the commencement, # and worthy of the flattering encouragement
with whicli it has been carried on. An apology is due to my sub-
scribers for the delay that has taken place in the publication of the
letter-press. That delay has been a subject of deep anxiety and
uneasiness to me, though beyond my power to avoid, without injury
to the work itself; being occasioned principally by the illness and
various avocations of the gentleman who had undertaken the literary
part of the volume, and who, no less than myself, was extremely
desirous of making the " Examples of Gothic Architecture " a truly
valuable work, vvithout sparing any pains or expense that might con-
duce to its perfection.

My thanks are most gratefully offered to the subscribers to my
work, and particularly to the many gentlemen professionally engaged
in architecture, without whose liberal encouragement and patronage
I should not have ventured to undertake the publication.

* The number of Plates has heen inereased from seventy-two, as originally proposed,
to seventy-five, with a corresponding addition to tlie descriptive part of the subjeets.