Note: This is an additional scan to display the colour reference chart and scalebar.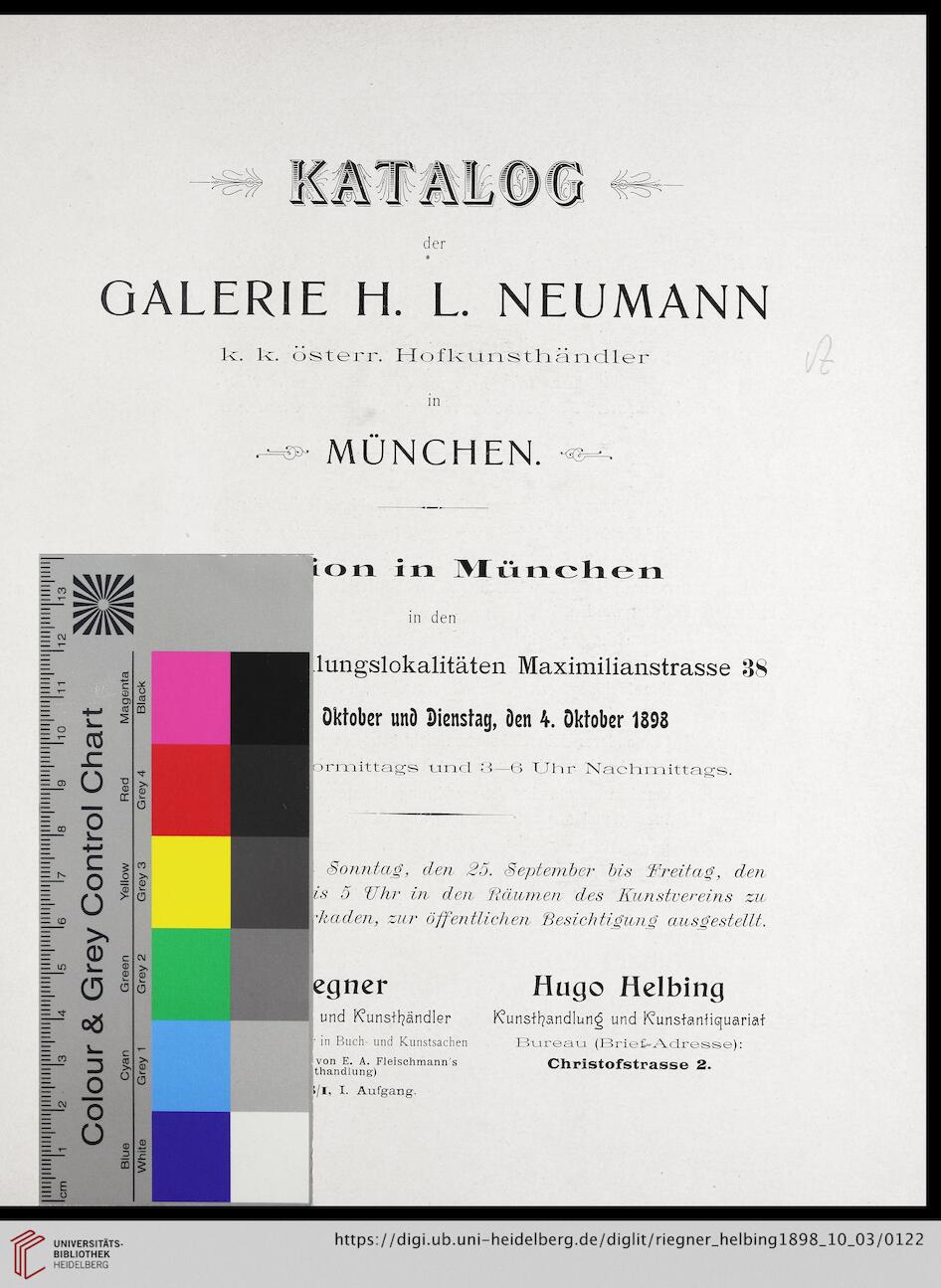 der
GALERIE H. L. NEUMANN

1<. 1<. österr. Hofkunsthändler

in
MÜNCHEN.


ton in

Alünchc'n

in den

ra
CO

1
■

lungslokalitäten Maximilianstrasse 38
Oktober unö Bienstag, den 4. Oktober 1898

ormittags und 3—6 UEir Nachmittags.

Sonntag, den 25. September bis "Freitag, den
is 5 Fhr in den Fäu/nen des Kunstvereins zu
ckaden, zur öffentlichen Besichtigung ausgestellt.

egner
und Kunsthändler
• in Buch und Kunstsachen
von E. A. Fleischmann s
thandlung)

Hugo Helbing
Kunsthandlung und Kunstantiquariat
Bureau (Brief=Adresse):
Christofstrasse 2.

r»/l, I. Aufgang.