Note: This is an additional scan to display the colour reference chart and scalebar.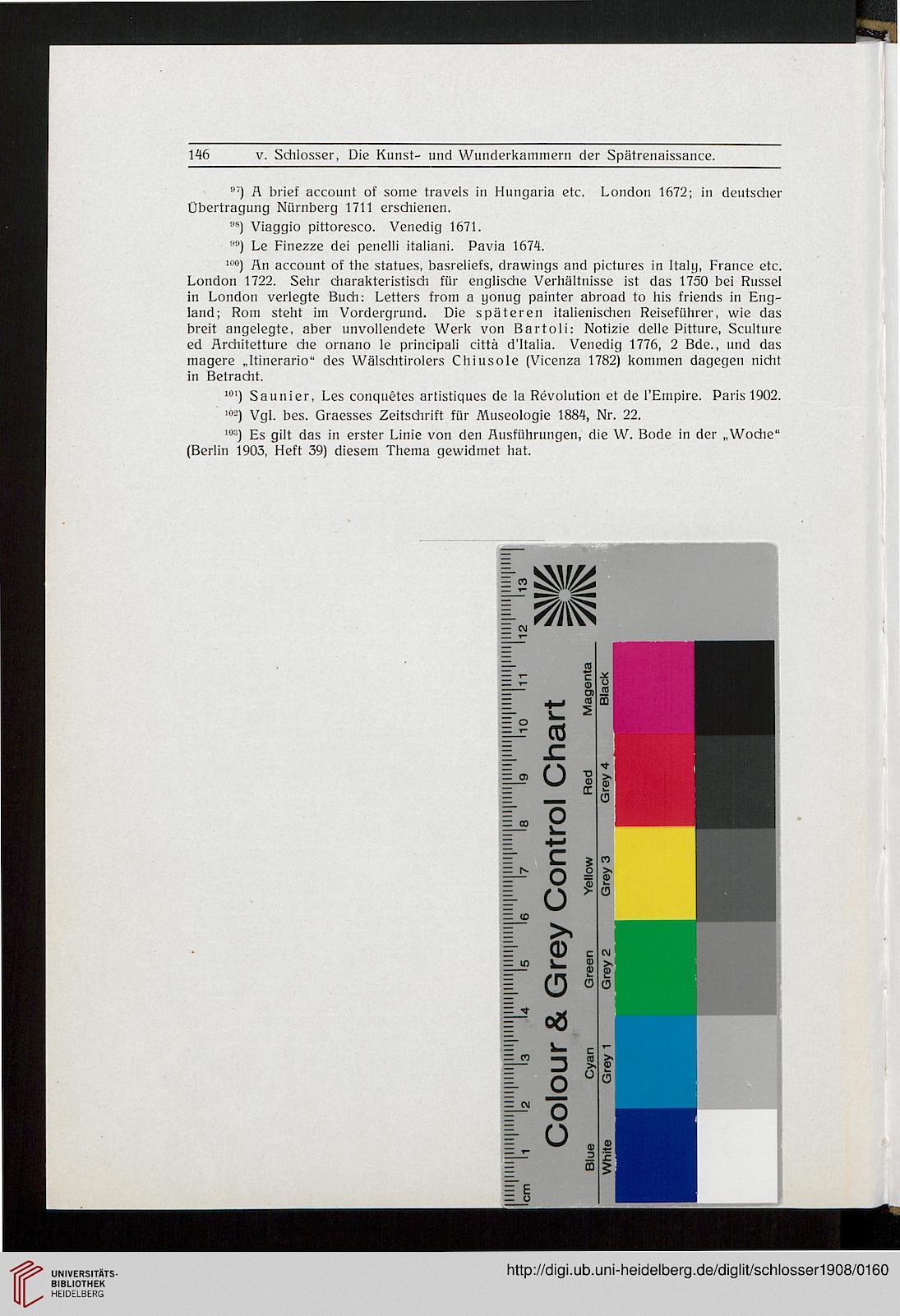 n;) A brief account of some travels in Hungaria etc. London 1672; in deutsdier
Übertragung Nürnberg 1711 ersdiienen.

•*) Viaggio pittoresco. Venedig 1671.

"°) Le Finezze dei penelli italiani. Pavia 1671.

10°) Än account of the statues, basreliefs, drawings and pictures in ltaly, France etc.
London 1722. Sehr charakteristisch für englische Verhältnisse ist das 1750 bei Rüssel
in London verlegte Buch: Letters from a yonug painter abroad to Iiis friends in Eng-
land; Rom steht im Vordergrund. Die späteren italienischen Reiseführer, wie das
breit angelegte, aber unvollendete Werk von Bartoli: Notizie delle Pitture, Sculture
ed Ardiitetture che ornano le principali cittä d'Italia. Venedig 1776, 2 Bde., und das
magere "Itinerario" des Wälsditirolers Chiusole (Vicenza 1782) kommen dagegen nicht
in Betracht.

10') Saunier, Les conquetes artistiques de la Revolution et de l'Empire. Paris 1902.
I0-) Vgl. bes. Graesses Zeitsdirift für Museologie 1884, Nr. 22.
,os) Es gilt das in erster Linie von den Ausführungen, die W. Bode in der "Wodie"
(Berlin 1903, Heft 39) diesem Thema gewidmet hat.