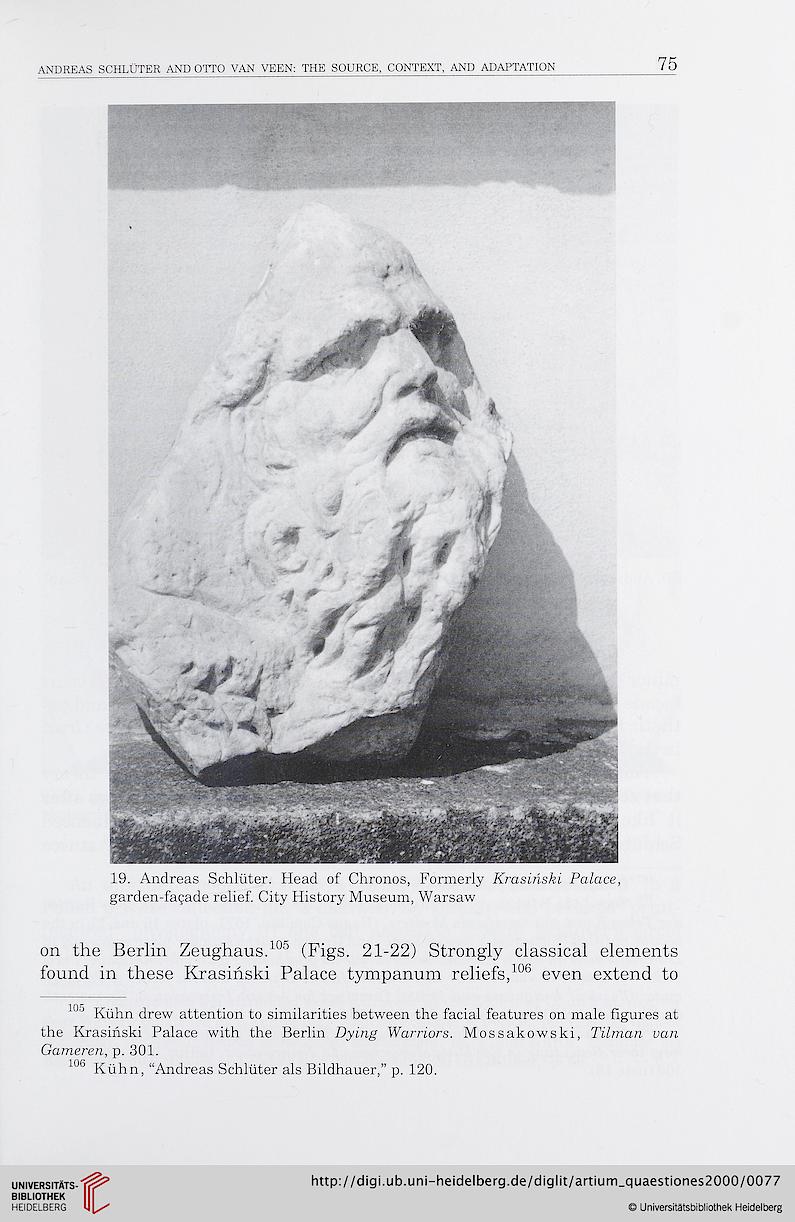 75

. ¥ ê

#

19. Andréas Schlüter. Head of Chronos, Formerly Krasinski Palace,
garden-façade relief. City History Muséum, Warsaw

on the Berlin Zeughaus.105 (Figs. 21-22) Strongly classical éléments
found in these Krasinski Palace tympanum reliefs,106 even extend to

105 Kühn drew attention to similarities between the facial features on male figures at
the Krasinski Palace with the Berlin Dying Warriors. Mossakowski, Tilman van
Gameren, p. 301.

106 Kühn, "Andréas Schlüter als Bildhauer," p. 120.