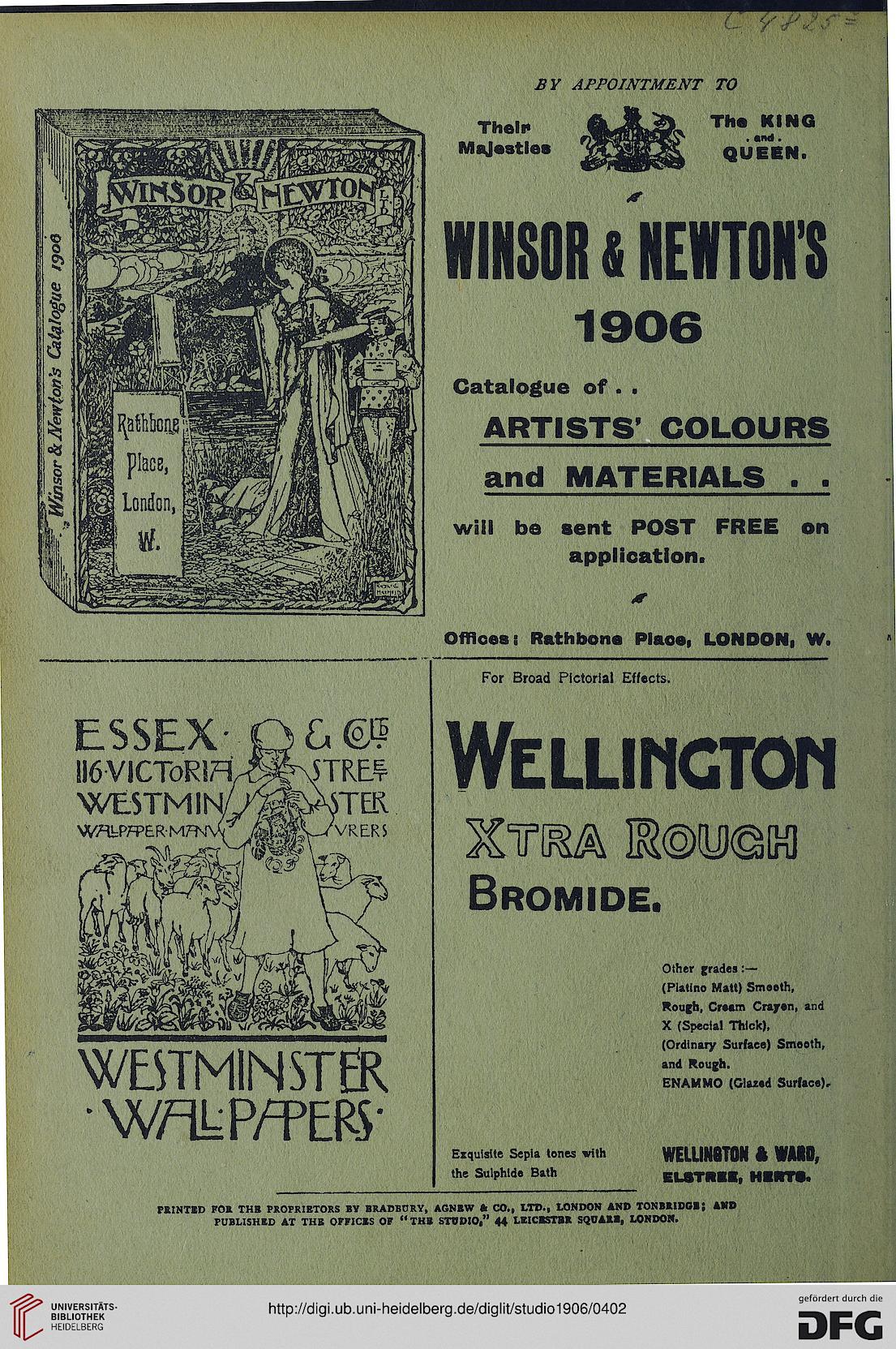 Theli*

Majesties

QUEEN

1906

Catalogue of . .

ARTISTS' COLOURS
and MATERIALS . .

will be sent POST FREE on
application.

Offices: Rathbone Place, LONDON' W.

WESTMINSTER

' W/TkP/TERS'

For Broad Pictorial Effects.

Wellimctom

Xrm, e@iu)©ki

Bromide.

Other grades
(Platino Matt) Smooth,
Rough, Cream Crayon, and
X (Special Thick),

(Ordinary Surface) Smooth,
and Rough.

ENAMMO (Glazed Surface),

Exquisite Sepia tones with WEUIN6T0N * WARD,
the Sulphide Bath ELSTRBS, HERTS.

PRINTED FOE THU PROPRIETORS BY BRADBURY, AGNRW ft CO., LTD., LONDON AND TONBRIDGI; AND
PUBLISHED AT THE OFFICES OF " THE STUDIO," 44 LEICESTER SQUARE, LONDON.