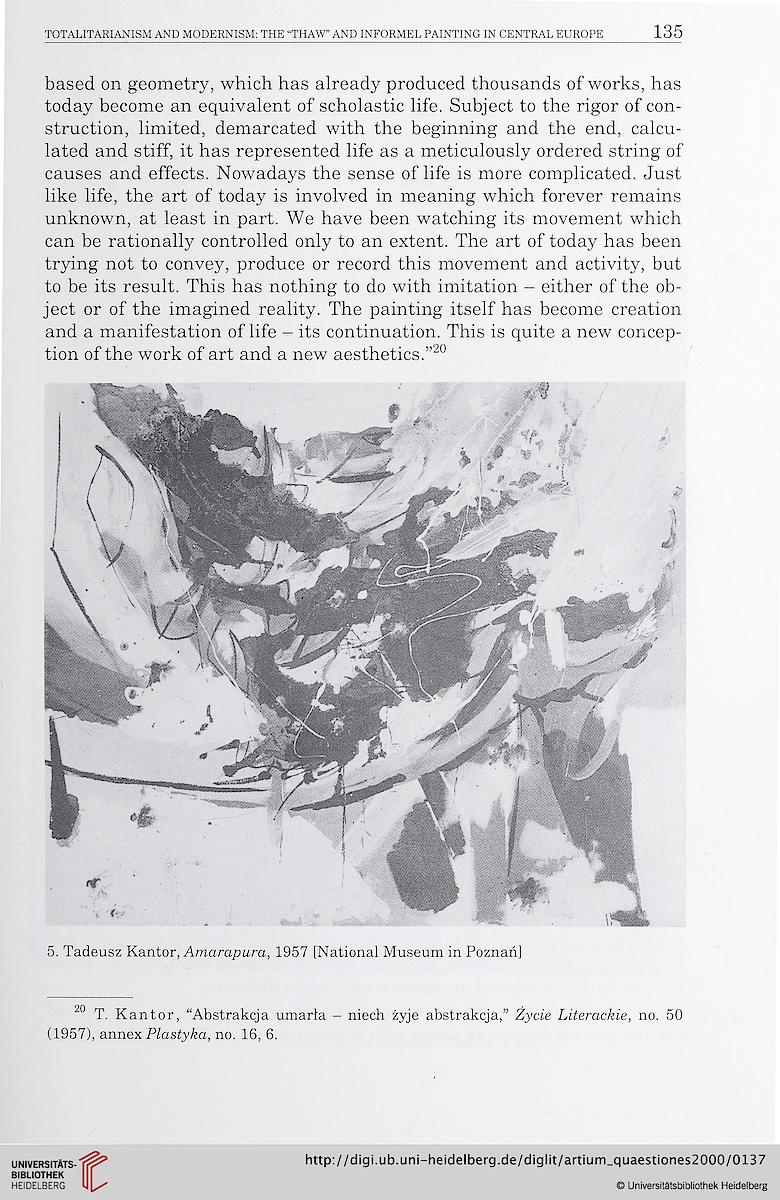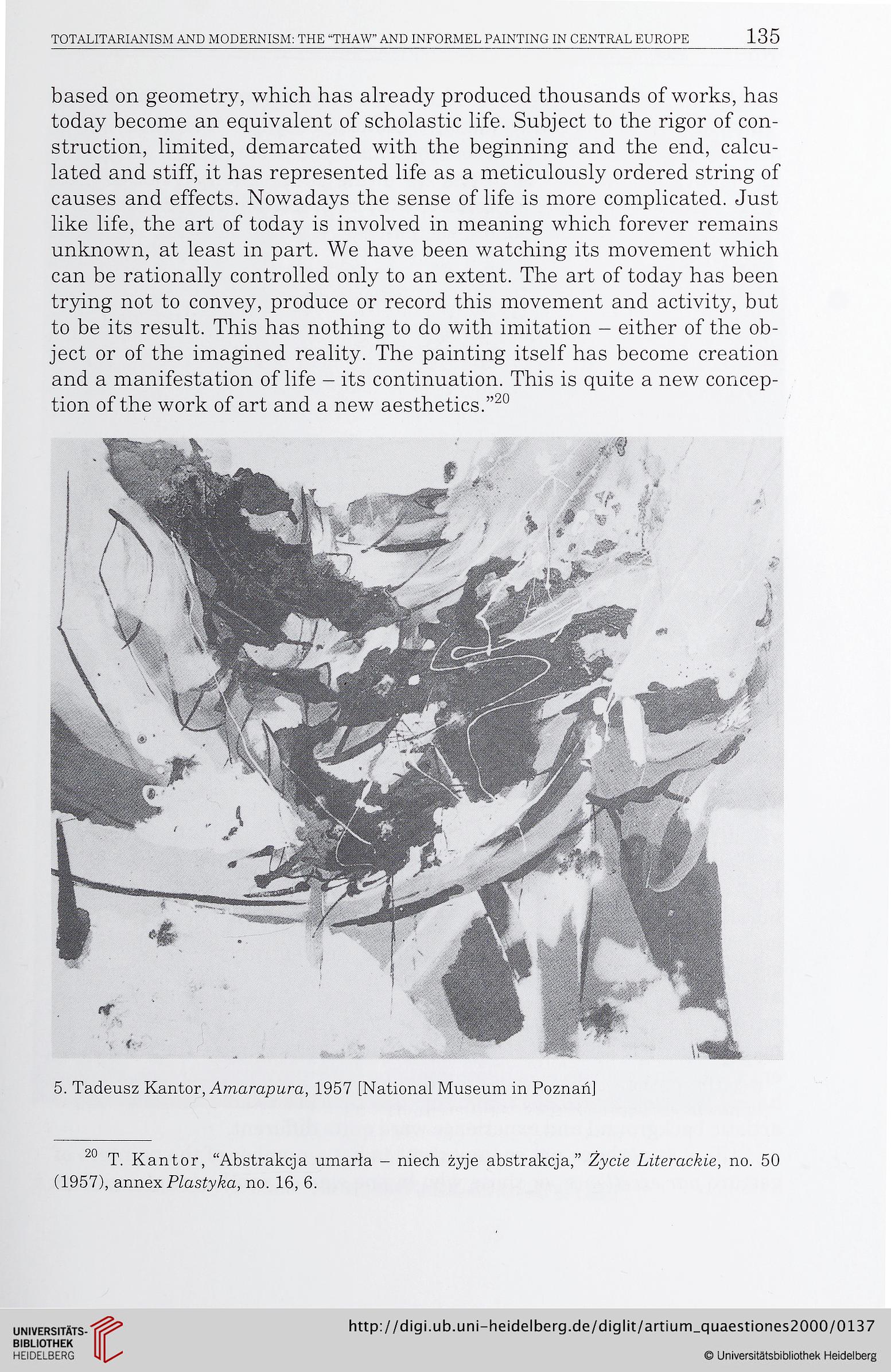 135

based on geometry, which has already produced thousands of works, has
today become an équivalent of scholastic life. Subject to the rigor of con-
struction, limited, demarcated with the beginning and the end, calcu-
lated and stiff, it has represented life as a meticulously ordered string of
causes and effects. Nowadays the sense of life is more complicated. Just
like life, the art of today is involved in meaning which forever remains
unknown, at least in part. We hâve been watching its movement which
can be rationally controlled only to an extent. The art of today has been
trying not to convey, produce or record this movement and activity, but
to be its resuit. This has nothing to do with imitation - either of the ob-
ject or of the imagined reality. The painting itself has become création
and a manifestation of life - its continuation. This is quite a new concep-
tion of the work of art and a new aesthetics."20 *

5. Tadeusz Kantor, Amarapura, 1957 [National Muséum in Poznan]

20 T. Kantor, "Abstrakcja umarla - niech zyje abstrakcja," Zycie Literackie, no. 50

(1957), annex Plastyka, no. 16, 6.