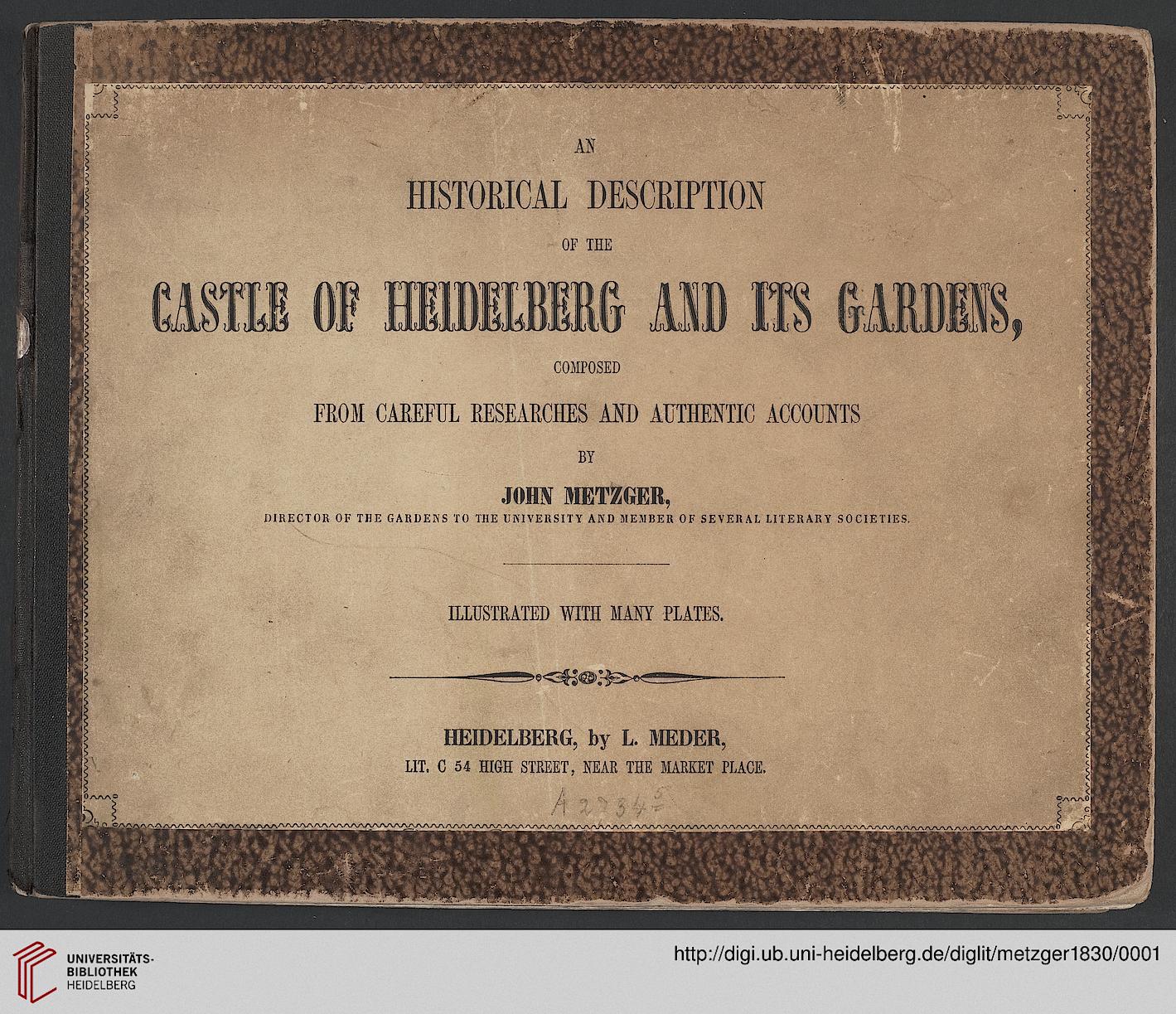 HISTORICAL DESCRIPTION

I

(

<
i

■ 1

OF THE

1)

COMPOSED

FROM CAEEFUL EESEARCHES AND AUTHENTIC ACCOUNTS

BY

JOHN METZGER,

DIRECTOR OF THE GARDENS TO THE UNIVERSITY AND MEMBER OF SEYERAL LITERARY SOCIETIES,

ILLUSTRATED WITH MANY PLATES.

HEIDELBERG, by L. MEDER,

LIT. C 54 HIGH STREET, NEAR THE MARKET PLACE.