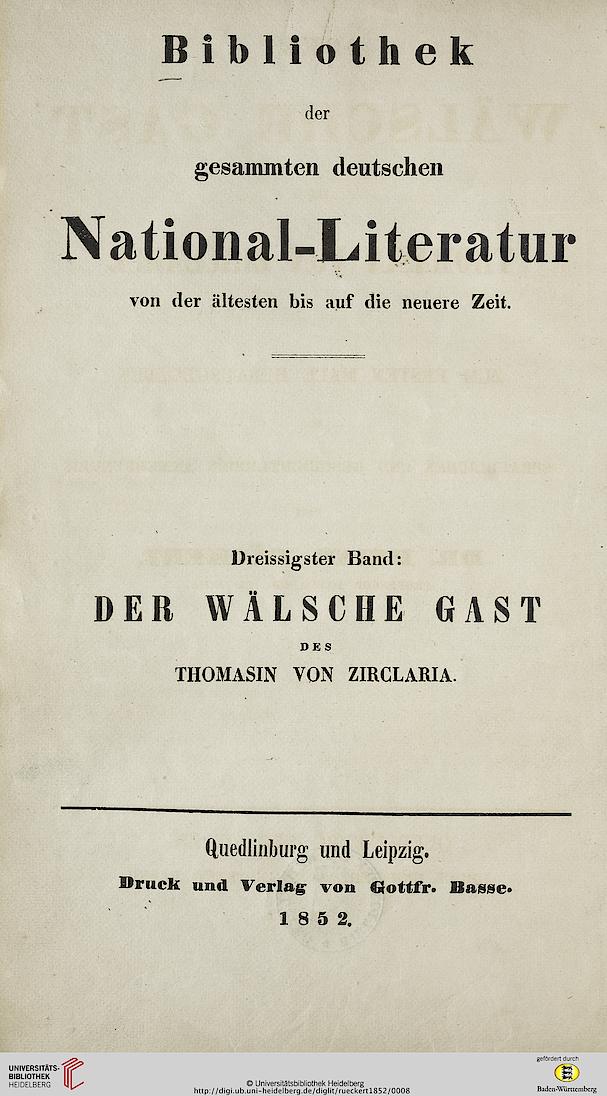 A manually made transcription or edition is also available for this page. Please change to the tab "transrciption" or "edition."
Bibliothek
der
gesammten deutschen
National-Literatur
von der ältesten bis auf die neuere Zeit.
Dreissigster Band:
DER WILSCHE GAST
DES
THOMASIN VON ZIRGLARIA.
Quedlinburg und Leipzig.
Druck und Verlag von Ctottfr. Basse*
1 8 5 2.