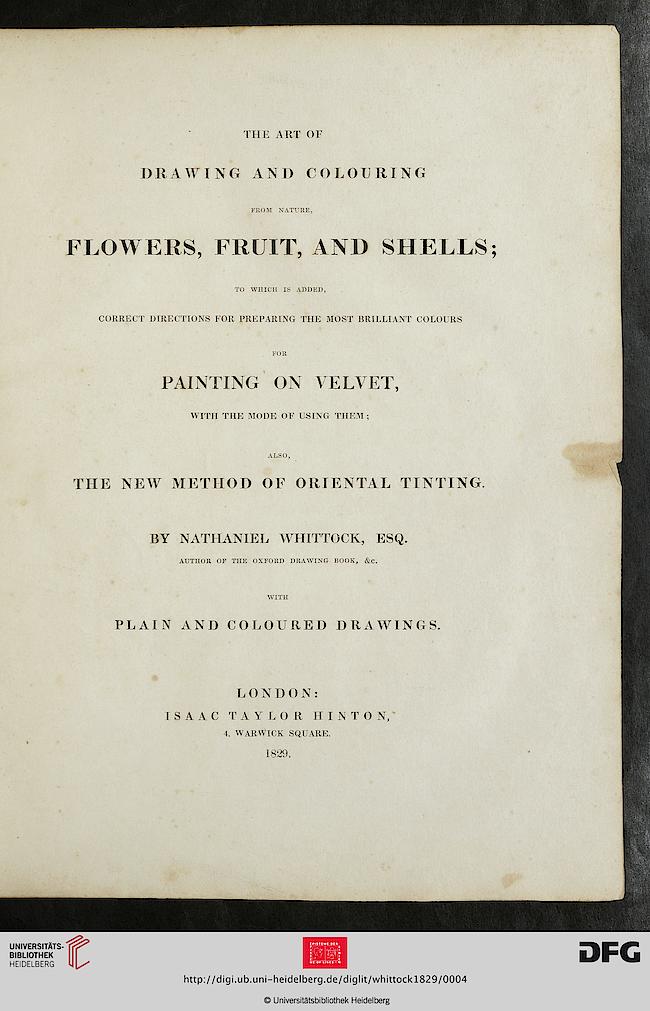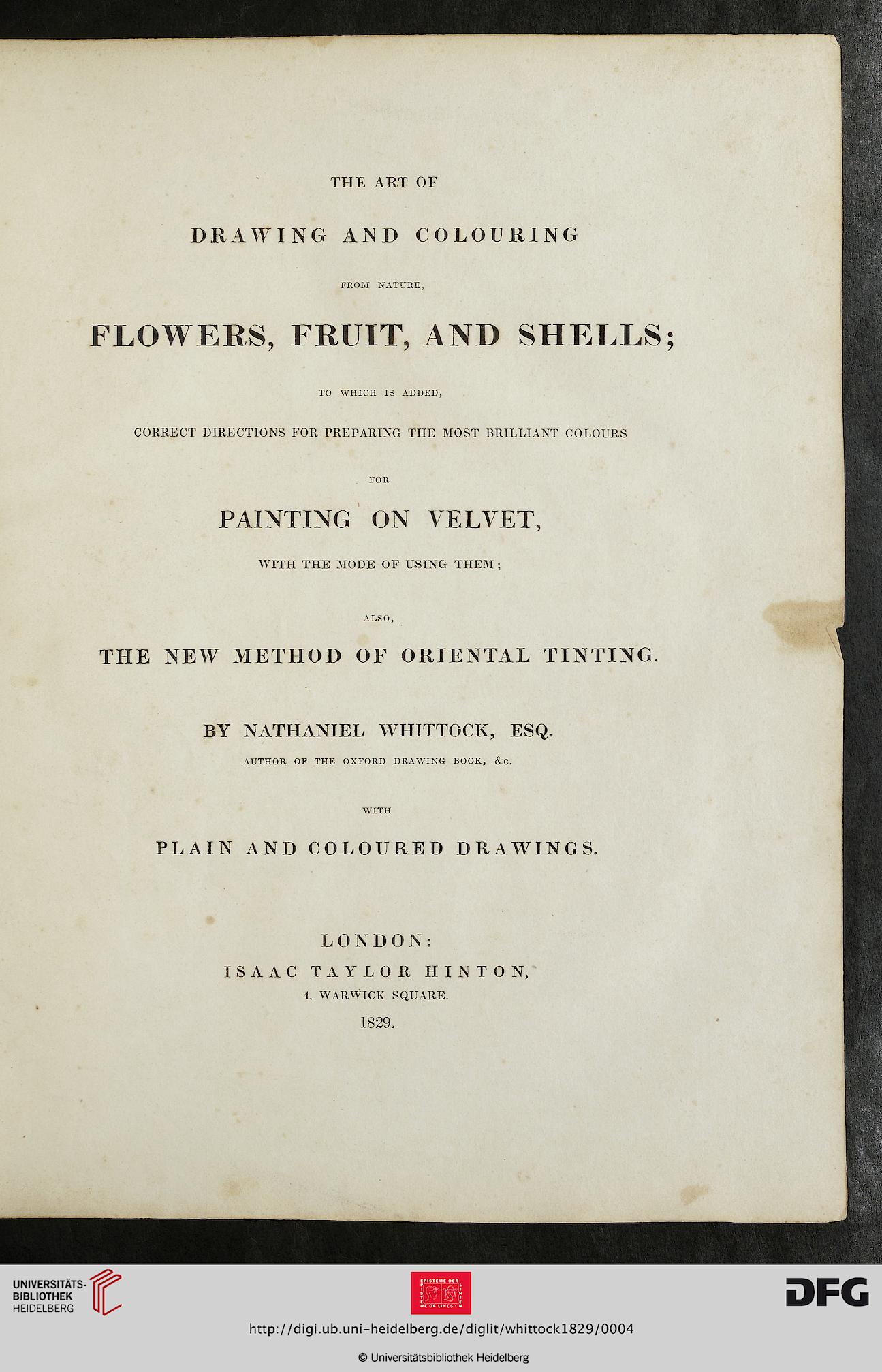 DRAWING AND COLOURING
FROM NATURE,
FLOWERS, FRUIT, AND SHELLS
TO WHICH IS ADDED,
CORRECT DIRECTIONS FOR PREPARING THE MOST BRILLIANT COLOURS
FOR
PAINTING ON VELVET,
WITH THE MODE OF USING THEM ;
ALSO,
THE NEW METHOD OF ORIENTAL TINTING.
BY NATHANIEL WHITTOCK, ESQ.
AUTHOR OF THE OXFORD DRAWING BOOK, &c.
WITH
PLAIN AND COLOURED DRAWINGS.
LONDON:
ISAAC TAYLOR H I JN T O N,
4. WARWICK SQUARE.
1829.