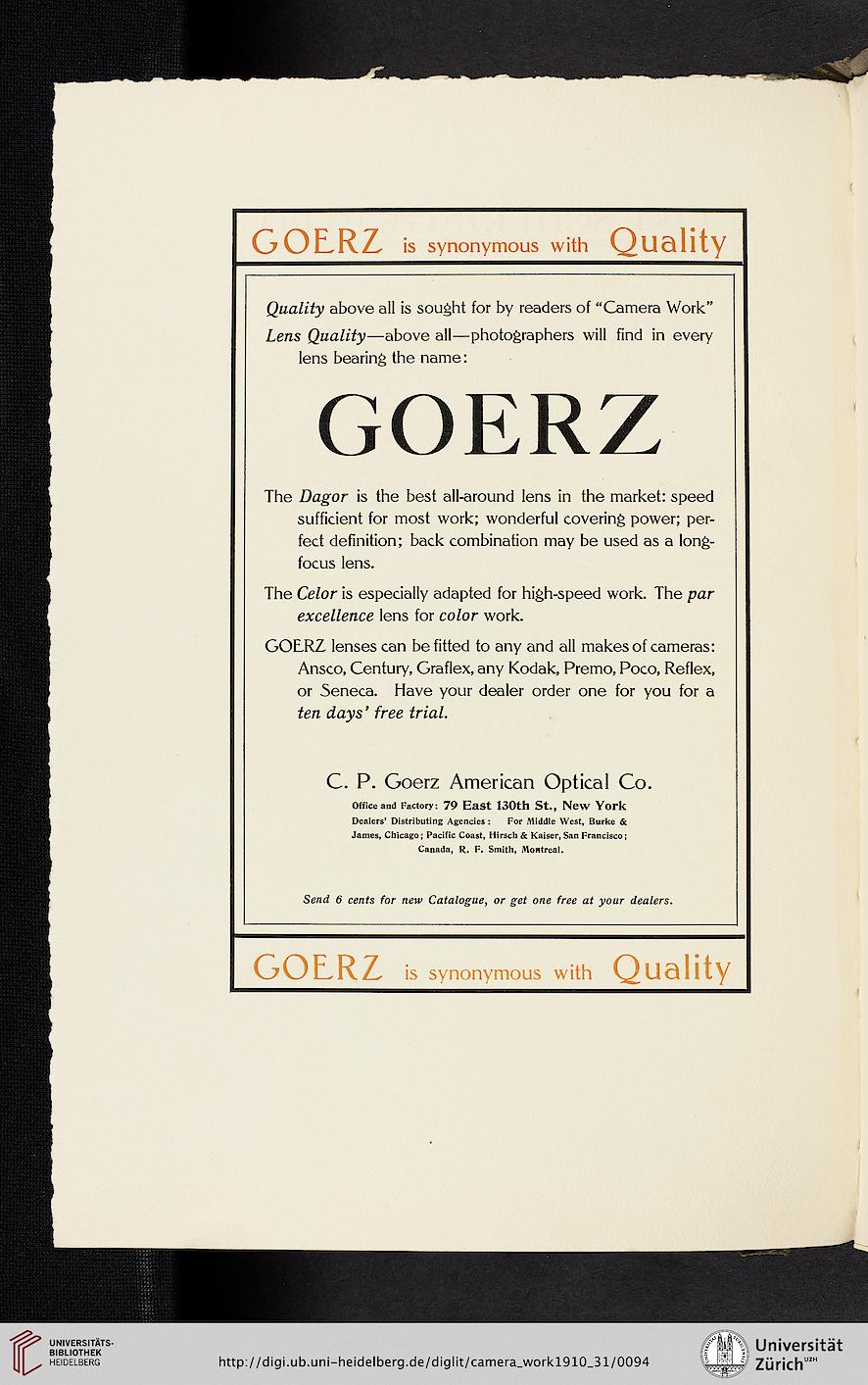 Für diese Seite ist auch eine manuell angefertigte Transkription bzw. Edition verfügbar. Bitte wechseln Sie dafür zum Reiter "Transkription" oder "Edition".
GOERZ is synonymous with
Quality above all is sought for by readers of "Camera Work"
Lens Quality—above all—photographers will find in every
lens bearing the name:
GOERZ
The Dagor is the best all-around lens in the market: speed
sufficient for most work; wonderful covering power; per-
fect definition; back combination may be used as a long-
focus lens.
The Celor is especially adapted for high-speed work. The par
excellence lens for color work.
GOERZ lenses can be fitted to any and all makes of cameras:
Ansco, Century, Graflex, any Kodak, Premo, Poco, Reflex,
or Seneca. Have your dealer order one for you for a
ten days' free trial.
C. P. Goerz American Optical Co.
Office and Factory: 79 East 130th St., New York
Dealers' Distributing Agencies : For Middle West, Burke &
James, Chicago; Pacific Coast, Hirsch & Kaiser, San Francisco;
Canada, R. F. Smith, Montreal.
Send 6 cents for new Catalogue, or get one free at your dealers.
is synonymous with