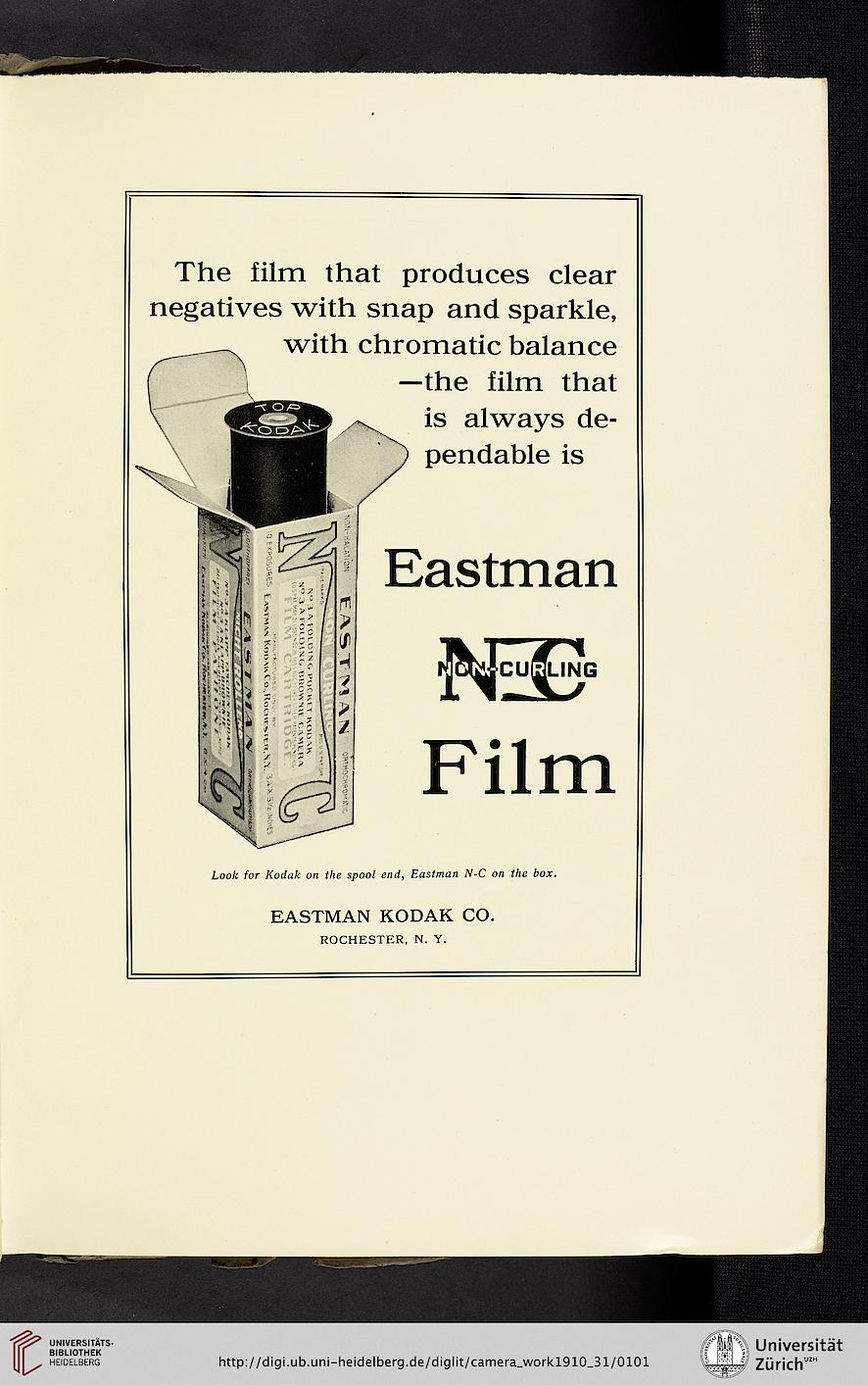 A manually made transcription or edition is also available for this page. Please change to the tab "transrciption" or "edition."
The film that produces clear
negatives with snap and sparkle,
with chromatic balance
—the film that
is always de-
pendable is
Eastman
Film
Look for Kodak on the spool end, Eastman N-C on the box.
EASTMAN KODAK CO.
ROCHESTER, N.Y.