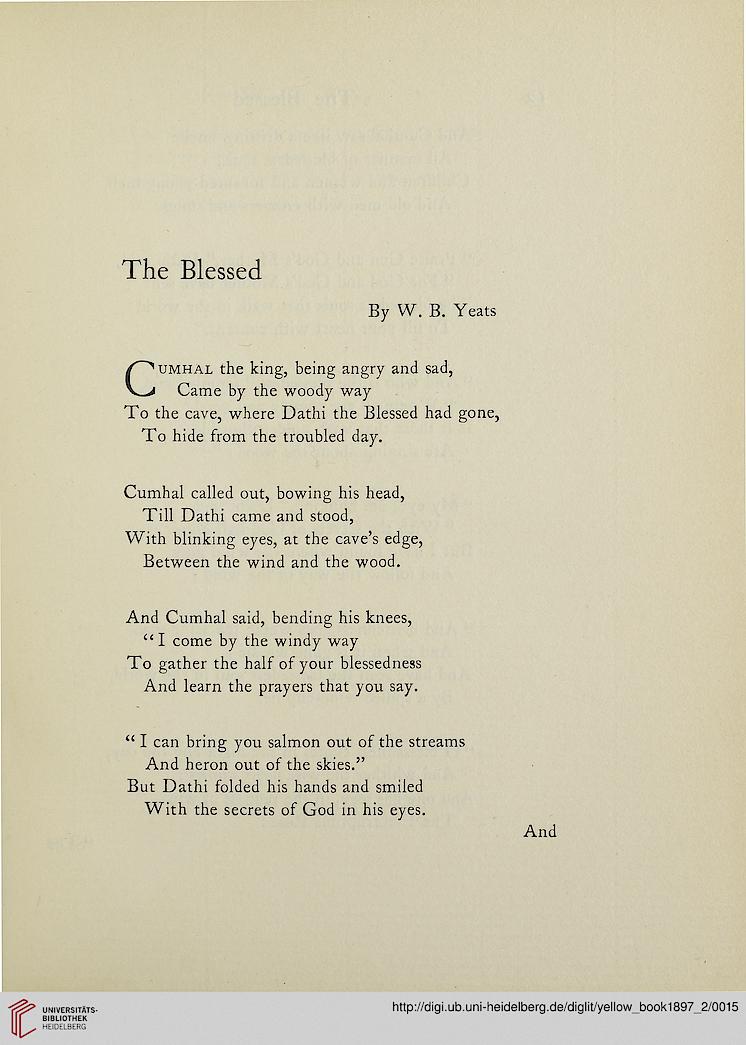 By W. B. Yeats

Cumhal the king, being angry and sad,

Came by the woody way
To the cave, where Dathi the Blessed had gone,
To hide from the troubled day.

Cumhal called out, bowing his head,
Till Dathi came and stood,

With blinking eyes, at the cave's edge,
Between the wind and the wood.

And Cumhal said, bending his knees,
"I come by the windy way
To gather the half of your blessedness
And learn the prayers that you say.

" I can bring you salmon out of the streams
And heron out of the skies."

But Dathi folded his hands and smiled
With the secrets of God in his eyes.