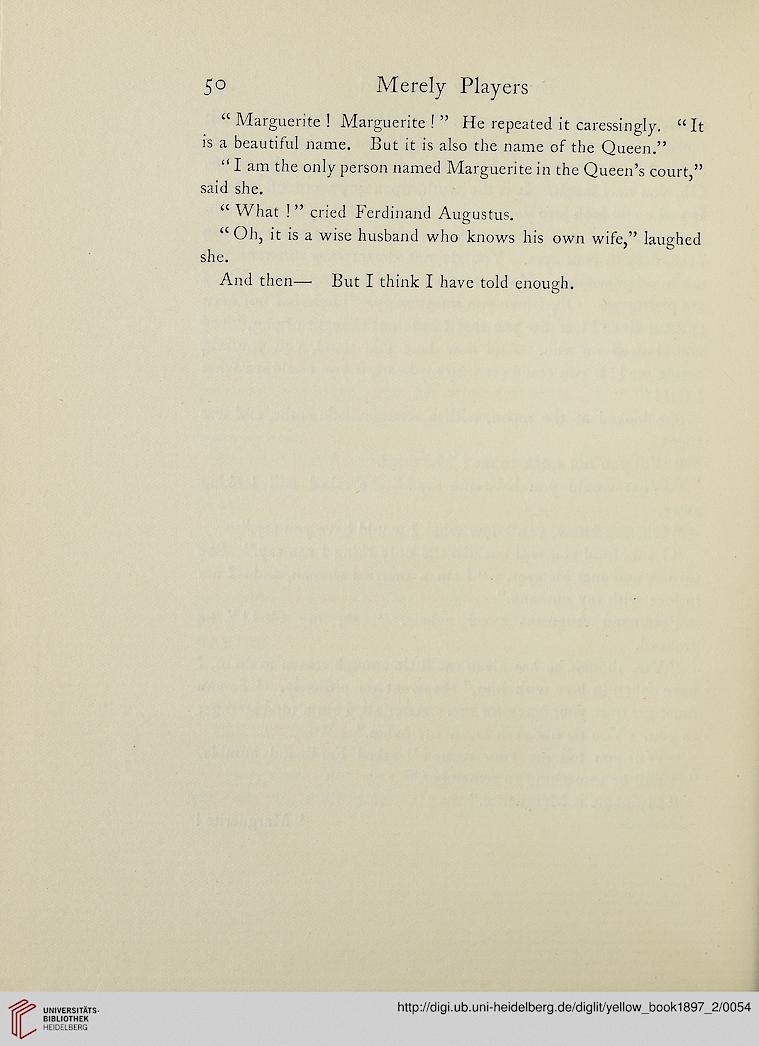 Merely Players

"Marguerite! Marguerite!" He repeated it caressingly. "It
is a beautiful name. But it is also the name of the Queen."

" I am the only person named Marguerite in the Queen's court,"
said she.

" What ! " cried Ferdinand Augustus.

"Oh, it is a wise husband who knows his own wife," laughed
she.

And then—• But I think I have told enough.