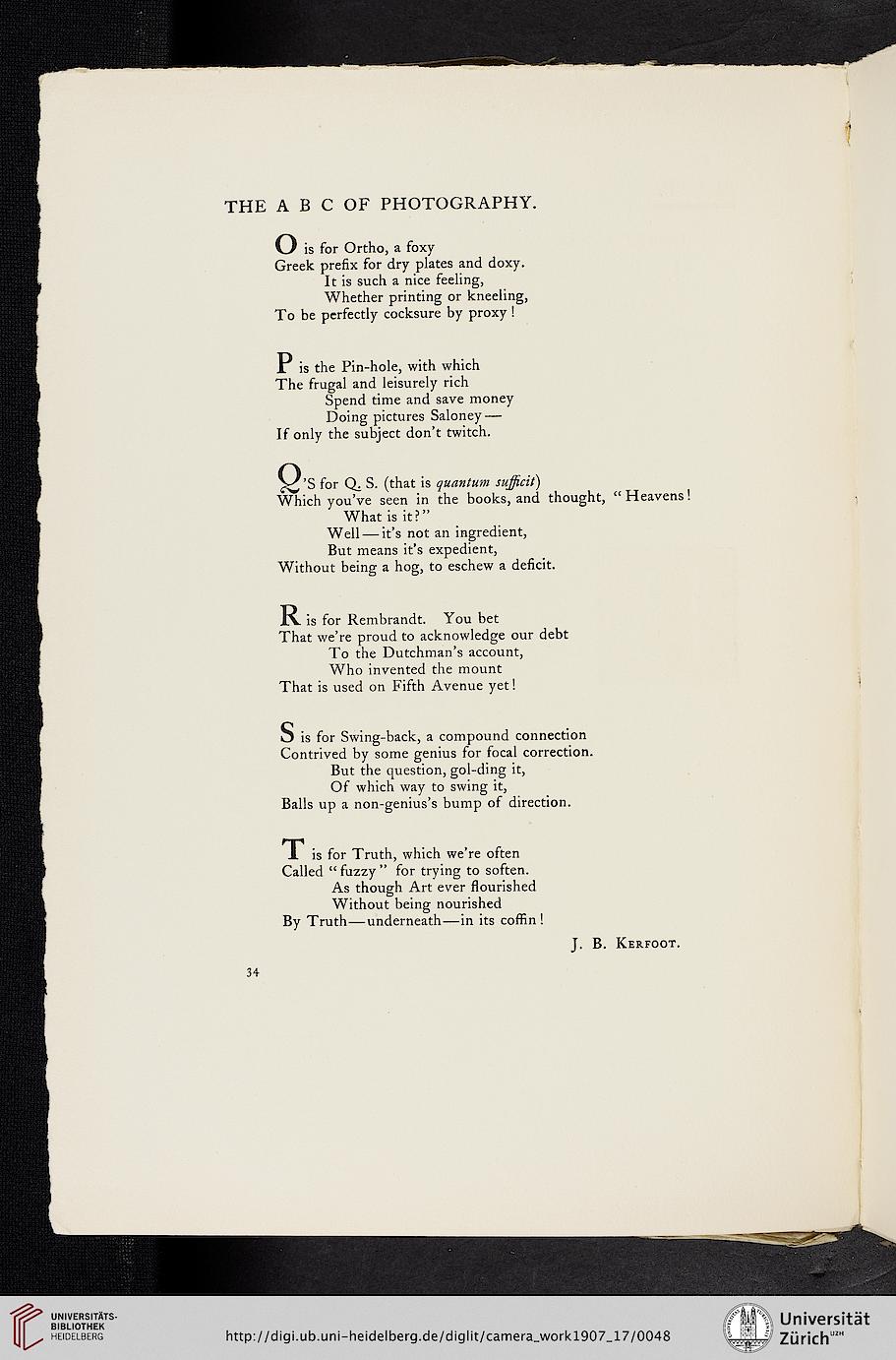 A manually made transcription or edition is also available for this page. Please change to the tab "transrciption" or "edition."
THE ABC OF PHOTOGRAPHY.
o is for Ortho, a foxy
Greek prefix for dry plates and doxy.
It is such a nice feeling,
Whether printing or kneeling,
To be perfectly cocksure by proxy!
P is the Pin-hole, with which
The frugal and leisurely rich
Spend time and save money
Doing pictures Saloney —
If only the subject don'ttwitch.
Q's for Q. S. (that is quantum sufficit)
Which youVe seen in the books, and thought, " Heavens!
What is it?"
Well — it's not an ingredient,
But means it's expedient,
Without being a hog, to eschew a deficit.
R is for Rembrandt. You bet
That we're proud to acknowledge our debt
To the Dutchman's account,
Who invented the mount
That is used on Fifth Avenue yet!
S is for Swing-back, a compound connection
Contrived by some genius for focal correction.
But the question, gol-ding it,
Of which way to swing it,
Balls up a non-genius's bump of direction.
T is for Truth, which we're often
Called " fuzzy " for trying to soften.
As though Art ever flourished
Without being nourished
By Truth—underneath—in its coffin !
34
J. B. Kerfoot.