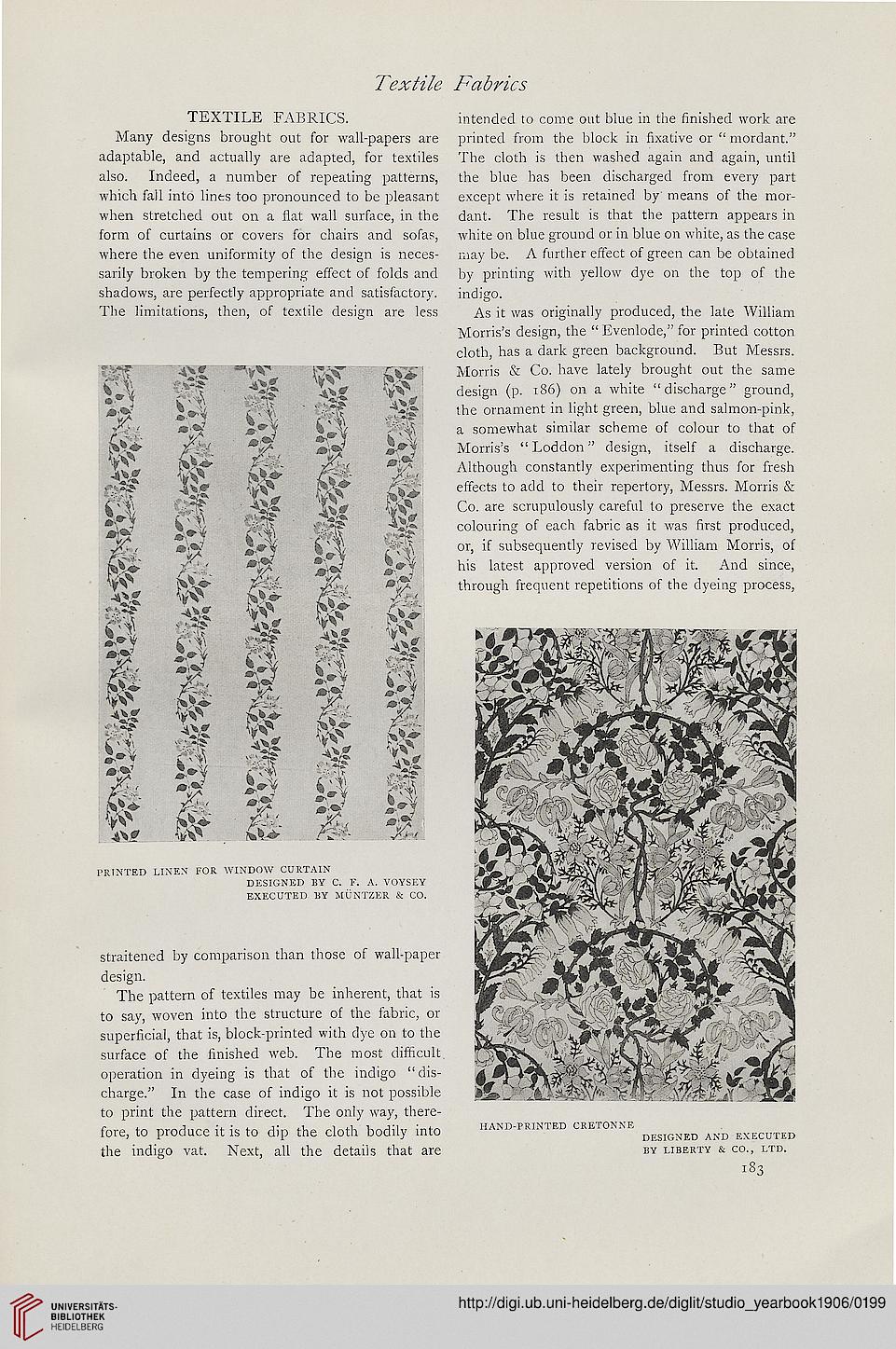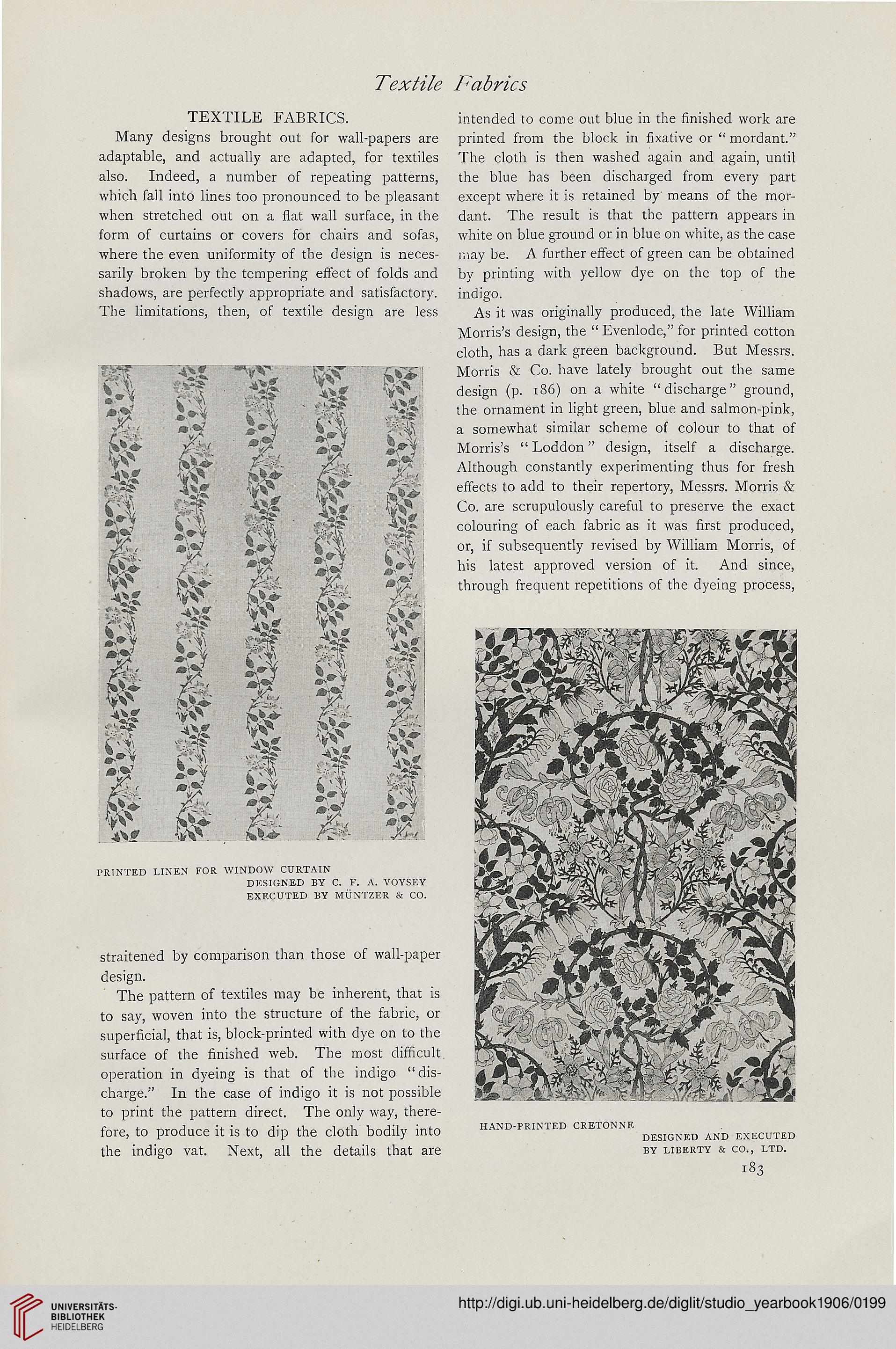 TEXTILE FABRICS.
Many designs brought out for wall-papers are
adaptable, and actually are adapted, for textiles
also. Indeed, a number of repeating patterns,
which fall into lints too pronounced to be pleasant
when stretched out on a flat wall surface, in the
form of curtains or covers for chairs and sofas,
where the even uniformity of the design is neces-
sarily broken by the tempering effect of folds and
shadows, are perfectly appropriate and satisfactory.
The limitations, then, of textile design are less

PRINTED LINEN FOR WINDOW CURTAIN

DESIGNED BY C. F. A. VOYSEY
EXECUTED BY MUNTZER & CO.

straitened by comparison than those of wall-paper
design.

The pattern of textiles may be inherent, that is
to say, woven into the structure of the fabric, or
superficial, that is, block-printed with dye on to the
surface of the finished web. The most difficult
operation in dyeing is that of the indigo "dis-
charge." In the case of indigo it is not possible
to print the pattern direct. The only way, there-
fore, to produce it is to dip the cloth bodily into
the indigo vat. Next, all the details that are

intended to come out blue in the finished work are
printed from the block in fixative or " mordant."
The cloth is then washed again and again, until
the blue has been discharged from every part
except where it is retained by means of the mor-
dant. The result is that the pattern appears in
white on blue ground or in blue on white, as the case
may be. A further effect of green can be obtained
by printing with yellow dye on the top of the
indigo.

As it was originally produced, the late William
Morris's design, the " Evenlode," for printed cotton
cloth, has a dark green background. But Messrs.
Morris & Co. have lately brought out the same
design (p. 186) on a white "discharge" ground,
the ornament in light green, blue and salmon-pink,
a somewhat similar scheme of colour to that of
Morris's " Loddon" design, itself a discharge.
Although constantly experimenting thus for fresh
effects to add to their repertory, Messrs. Morris &
Co. are scrupulously careful to preserve the exact
colouring of each fabric as it was first produced,
or, if subsequently revised by William Morris, of
his latest approved version of it. And since,
through frequent repetitions of the dyeing process,

HAND-PRINTED CRETONNE

DESIGNED AND EXECUTED
BY LIBERTY & CO., LTD.