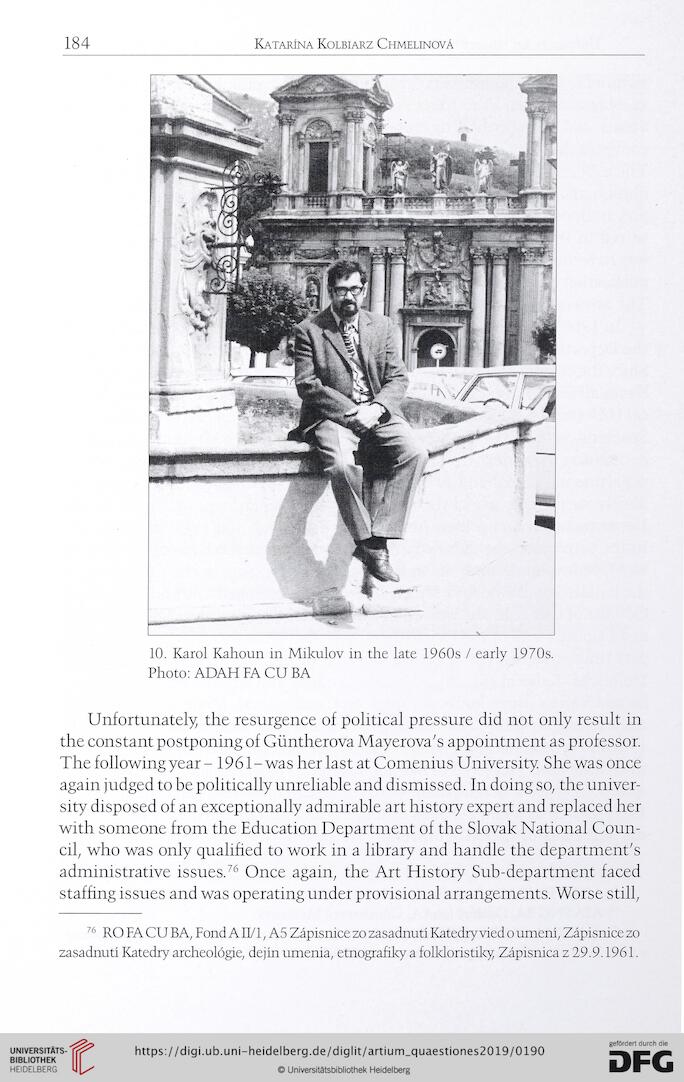 Katarina Kolbiarz Chmelinovâ


10. Karol Kahoun in Mikulov in the late 1960s / early 1970s.
Photo: ADAH FA CU BA

Unfortunately the resurgence of political pressure did not only result in
the constant postponing of Güntherova Mayerova's appointment as professor.
The following year - 1961-was her last at Comenius University She was once
again judged to be politically unreliable and dismissed. In doing so, the univer-
sity disposed of an exceptionally admirable art history expert and replaced her
with someone from the Education Department of the Slovak National Coun-
cil, who was only qualified to work in a library and handle the department's
administrative issues.76 Once again, the Art History Sub-department faced
staffing issues and was operating under provisional arrangements. Worse still,
76 RO FA CU BA, Fond A II/1, A5 Zâpisnice zo zasadnuti Katedry vied o umeni, Zâpisnice zo
zasadnuti Katedry archeologie, dejin umenia, etnografiky a folkloristiky Zâpisnica z 29.9.1961.