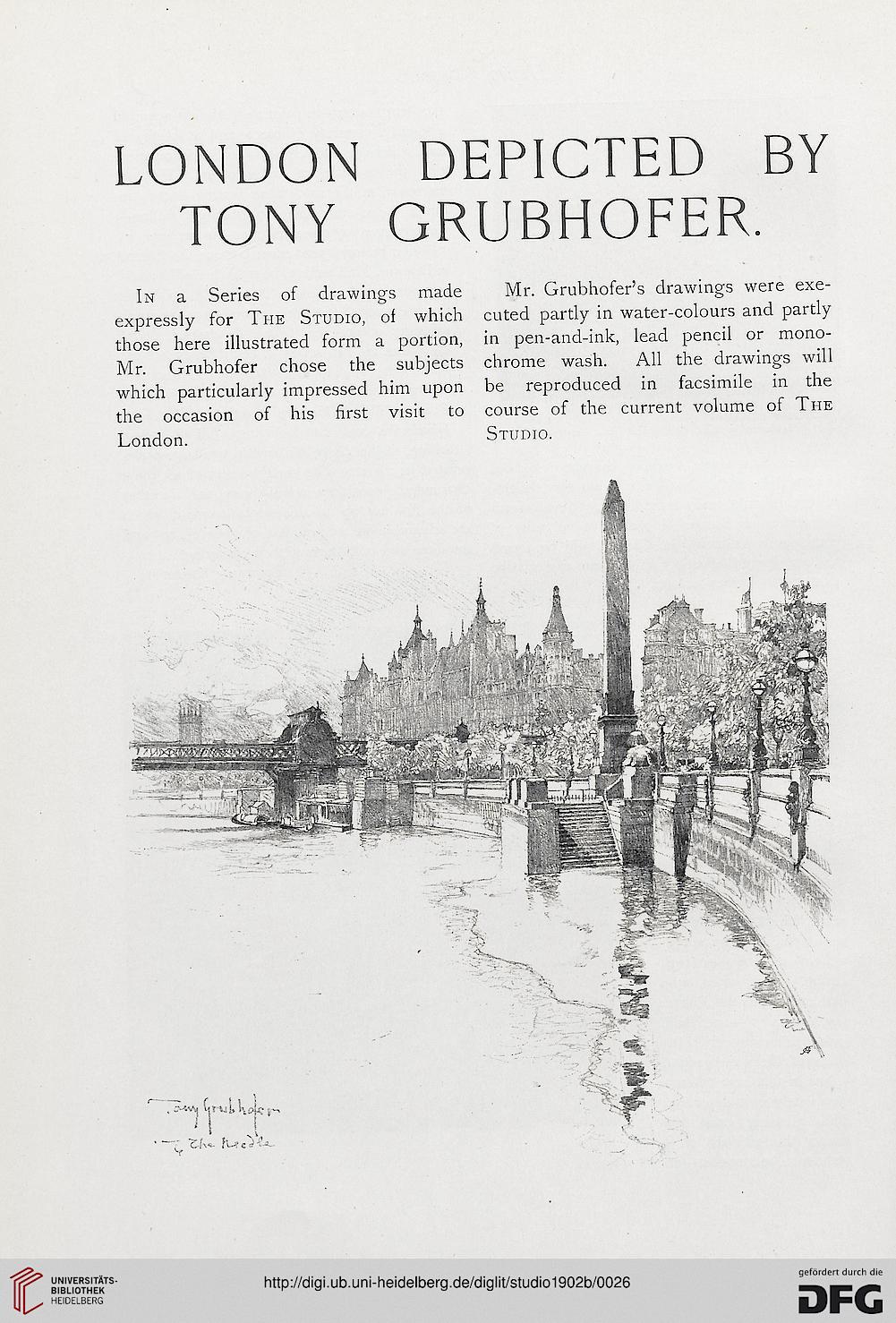 TONY GRUBHOFER.

In a Series of drawings made
expressly for The Studio, of which
those here illustrated form a portion,
Mr. Grubhofer chose the subjects
which particularly impressed him upon
the occasion of his first visit to
London.

Mr. Grubhofer's drawings were exe-
cuted partly in water-colours and partly
in pen-and-ink, lead pencil or mono-
chrome wash. All the drawings will
be reproduced in facsimile in the
course of the current volume of The
Studio.