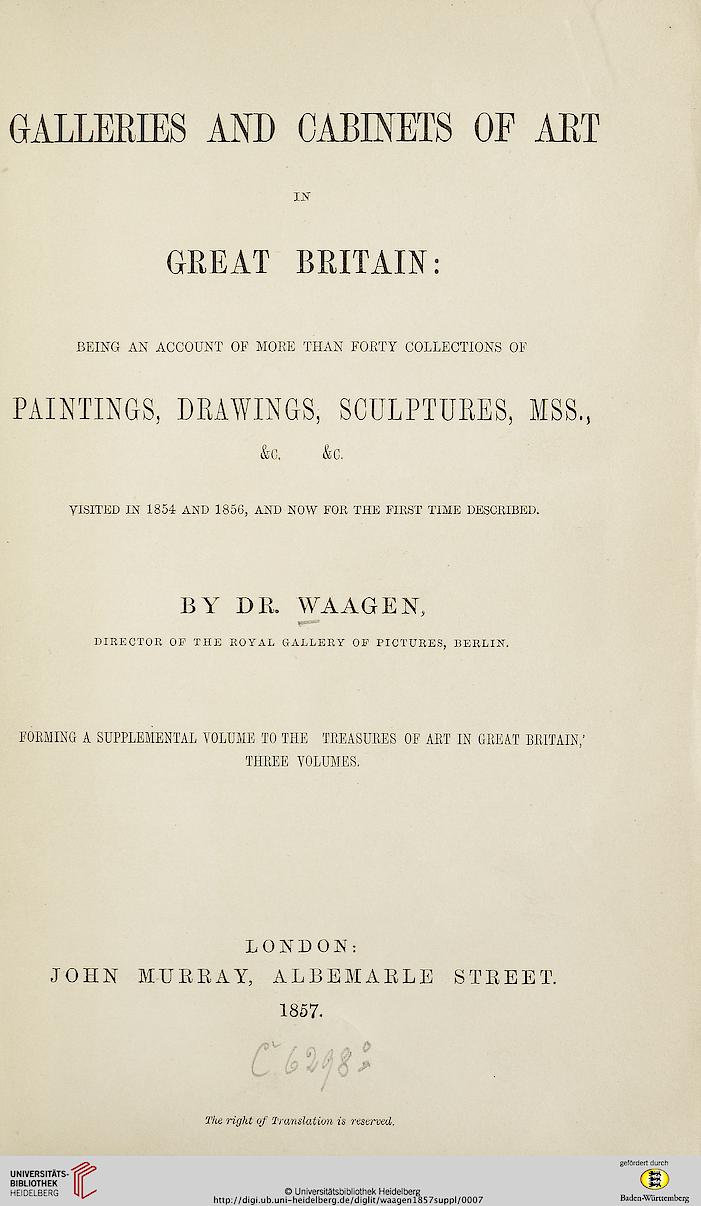 US'

GREAT BRITAIN:

BEING AN ACCOUNT OF MORE THAN FORTY COLLECTIONS OF

PAINTINGS, DRAWINGS, SCULPTURES, MSS"

&c. &c.

VISITED IN 1854 AND 1856, AMD NOW FOR THE FIRST TIME DESCRIBED.

BY DR. W A AG EN,

DIRECTOR OP THE ROYAL GALLERY OF PICTURES, BERLIN.

FORMING A SUPPLEMENTAL VOLUME TO THE TREASURES OF ART IN GREAT BRITAIN,'

THREE VOLUMES,

LONDON:

JOHN MURRAY, ALBEMAKLE STREET.

1857.

The right of Translation is reserved.