Note: This is an additional scan to display the colour reference chart and scalebar.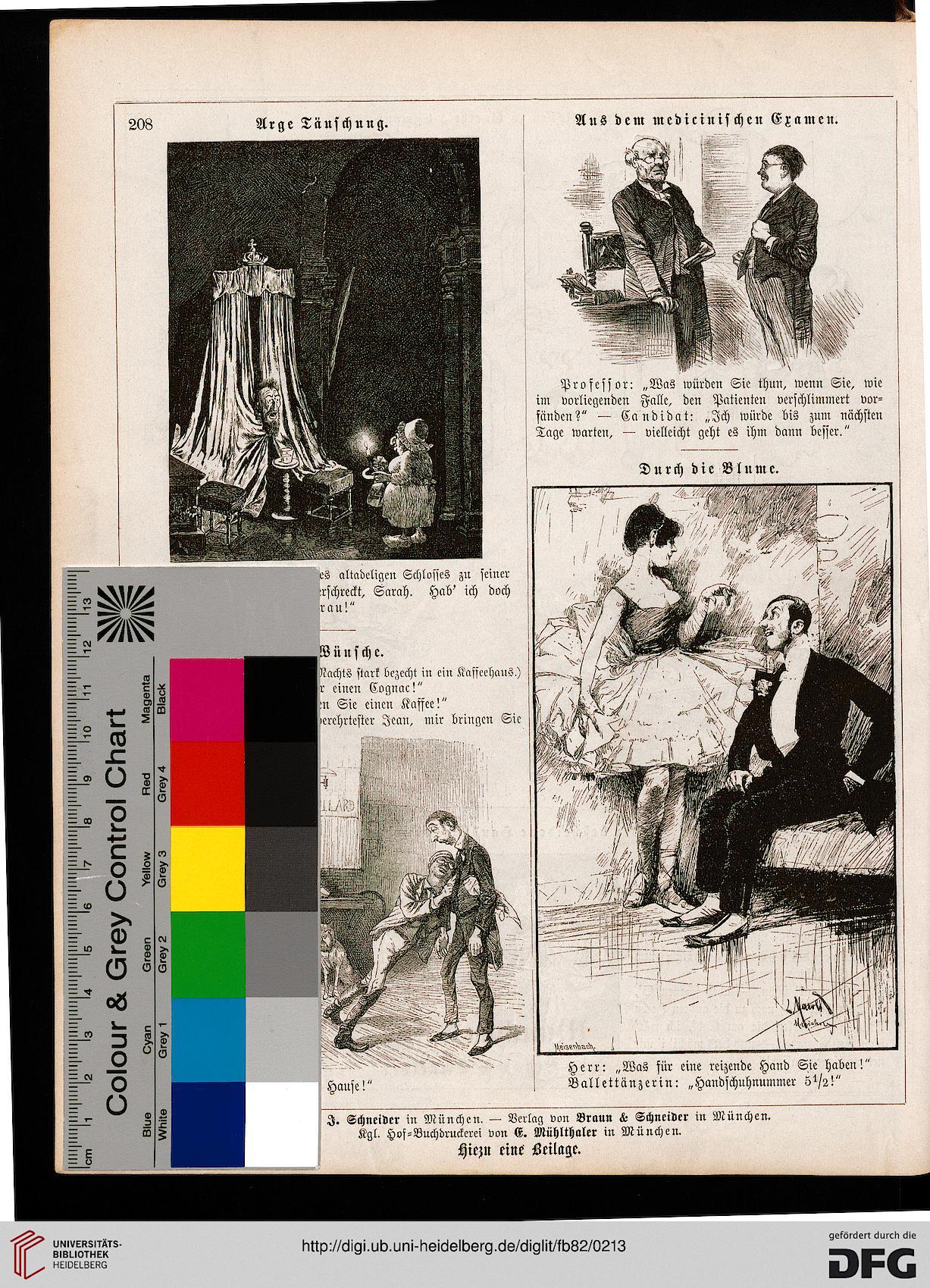 lue_Cyan_Green_ Yellow_Red_Magenta

I. Schneider in München. — Verlag von Braun & Schneider in München.
Kgl. Hof-Buchdruckerei von E. Miihlthaler in München.

Hit)» eine Lrilage.

208

Arge Täuschung.

Ans dem nr c d i c i n i s ch c n E x a in c n.

es altadcligen Schlosses zu seiner
wschreckt, Sarah. Hab' ich doch
rau!"

-

Vn n s ch e.

Iltachts stark bezecht in ein Kaffeehaus.)
Ir einen Cognac!"

Int Sic einen Kaffee!"

Rerehrtester Jean, mir bringen Sie

Hause!

Professor: "Was würden Sie thun, wenn Sie, wie
im vorliegenden Falle, den Patienten verschltmmert vor-
fänden?" — Candtdat: "Ich würde bis zum nächsten
Tage warten, — vielleicht geht es ihm dann besser."

Durch die B l n tu c.

Herr: "Was für eine reizende Hand Sie haben!"
Ballettänzerin: "Handschuhnummer 51/2!"