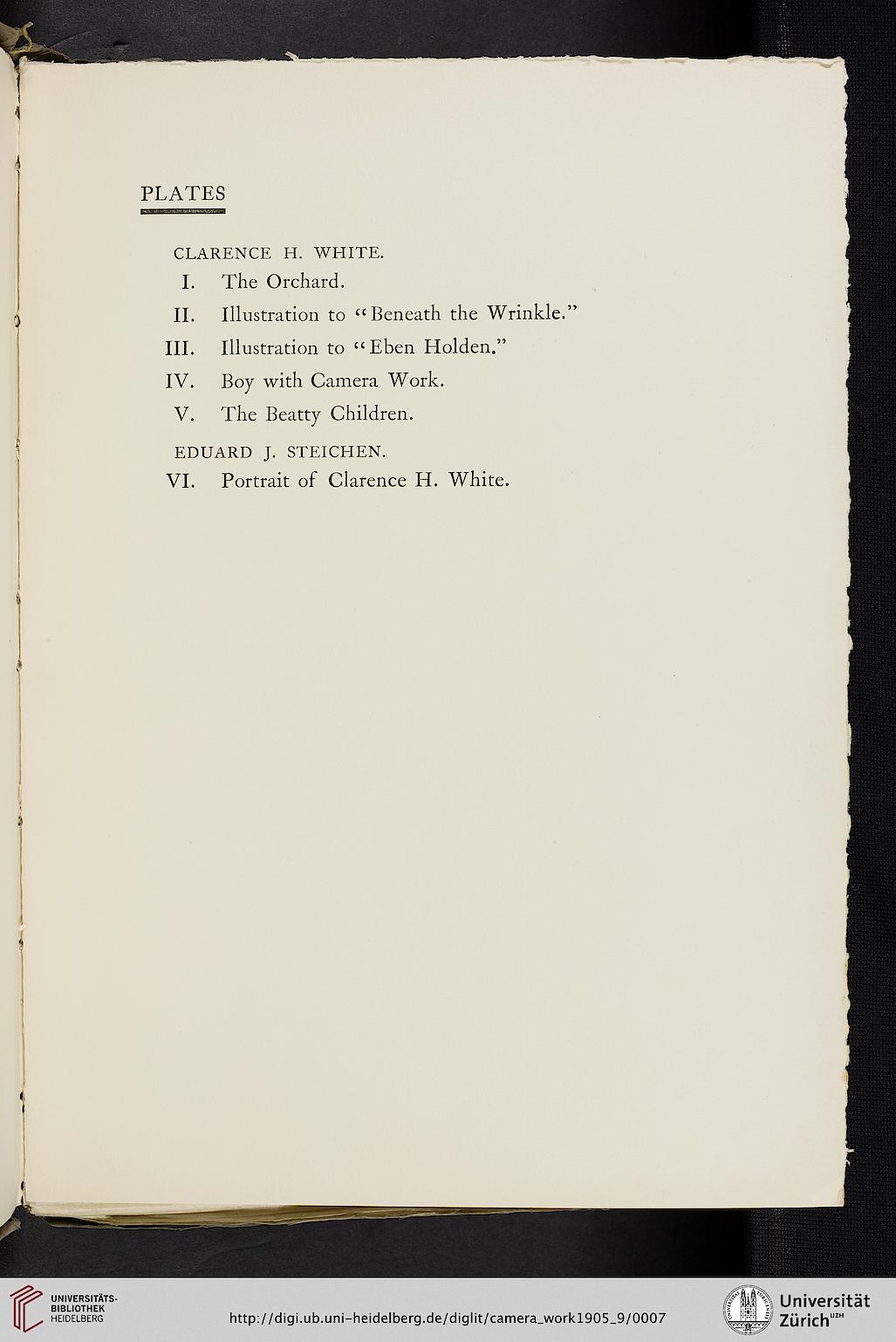 A manually made transcription or edition is also available for this page. Please change to the tab "transrciption" or "edition."
PLATES
CLARENCE H. WHITE.
I. The Orchard.
II. Illustration to "Beneath the Wrinkle."
III. Illustration to "Eben Holden."
IV. Boy with Camera Work.
V. The Beatty Children.
EDUARD J. STEICHEN.
VI. Portrait of Clarence H. White.