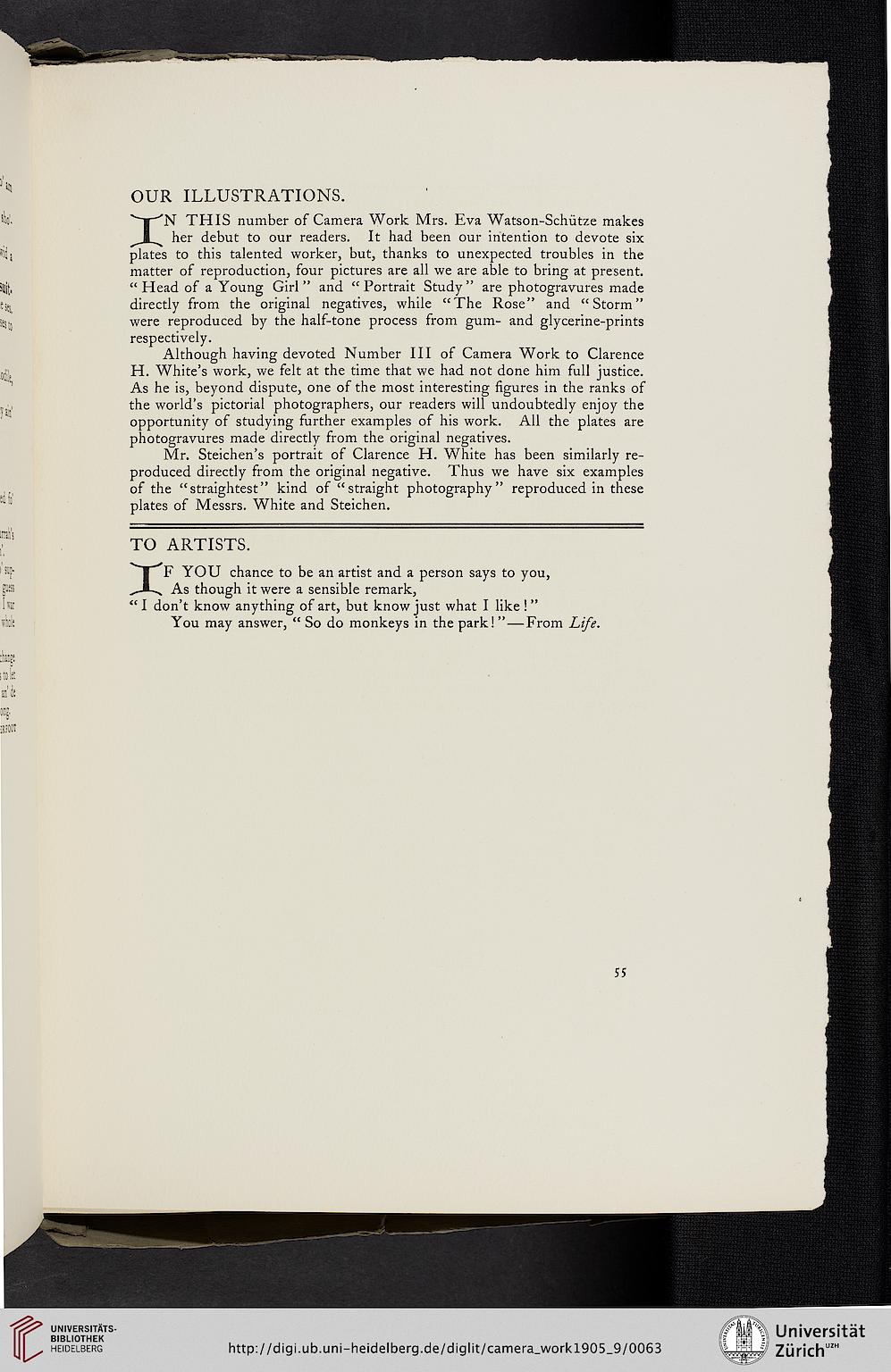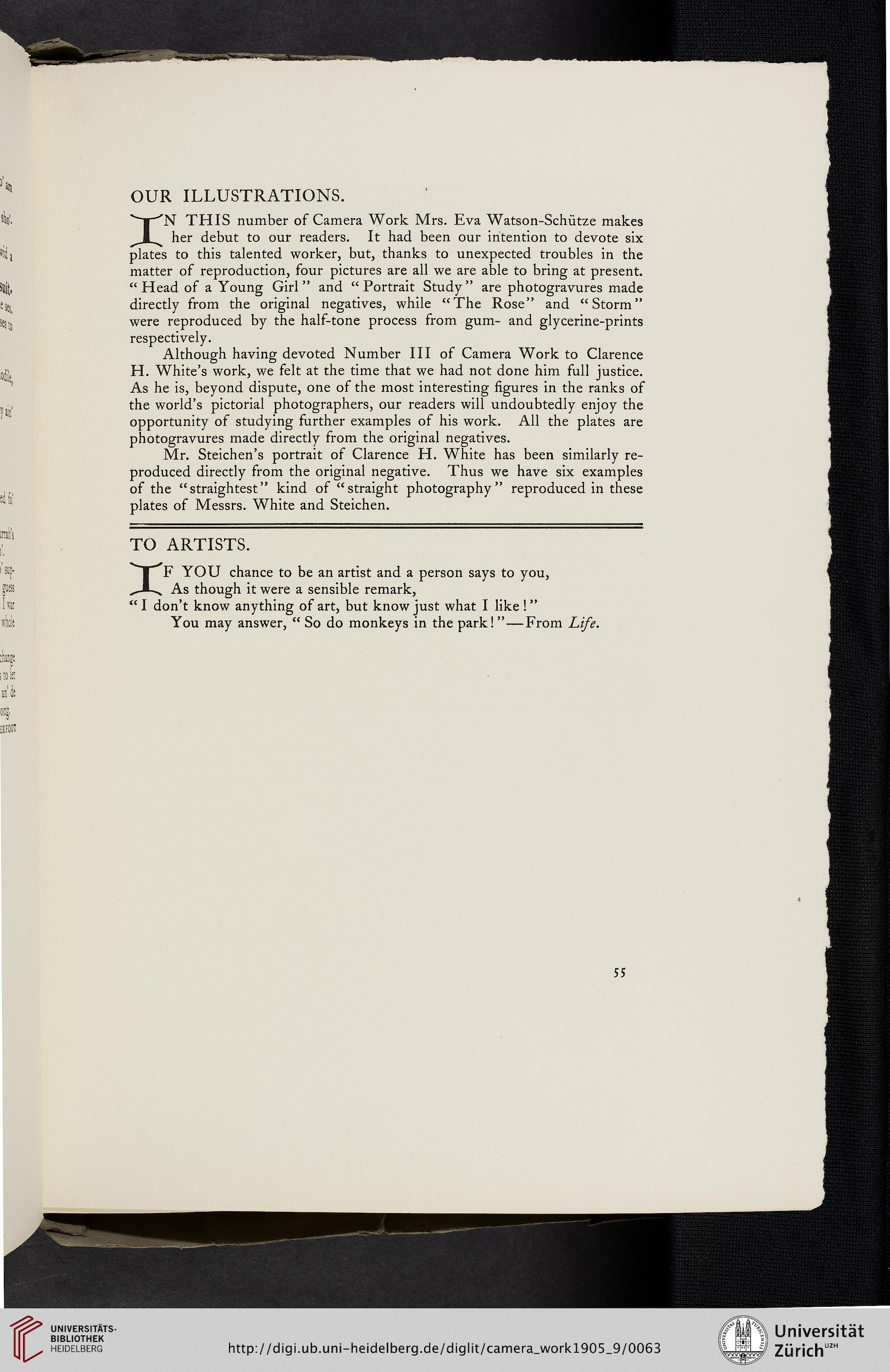 A manually made transcription or edition is also available for this page. Please change to the tab "transrciption" or "edition."
OUR ILLUSTRATIONS.
IN THIS number of Camera Work Mrs. Eva Watson-Schütze makes
her debut to our readers. It had been our intention to devote six
plates to this talented worker, but, thanks to unexpected troubles in the
matter of reproduction, four pictures are all we are able to bring at present.
" Head of a Young Girl " and " Portrait Study" are photogravures made
directly from the original negatives, while "The Rose" and " Storm "
were reproduced by the half-tone process from gum- and glycerine-prints
respectively.
Although having devoted Number III of Camera Work to Clarence
H. White's work, we felt at the time that we had not done him full justice.
As he is, beyond dispute, one of the most interesting figures in the ranks of
the world's pictorial photographers, our readers will undoubtedly enjoy the
opportunity of studying further examples of his work. All the plates are
photogravures made directly from the original negatives.
Mr. Steichen's portrait of Clarence H. White has been similarly re-
produced directly from the original negative. Thus we have six examples
of the " straightest " kind of "straight photography" reproduced in these
plates of Messrs. White and Steichen.
TO ARTISTS.
IF YOU chance to be an artist and a person says to you,
As though it were a sensible remark,
" I don't know anything of art, but know just what I like ! "
You may answer, " So do monkeys in the park! "—From Life.
55