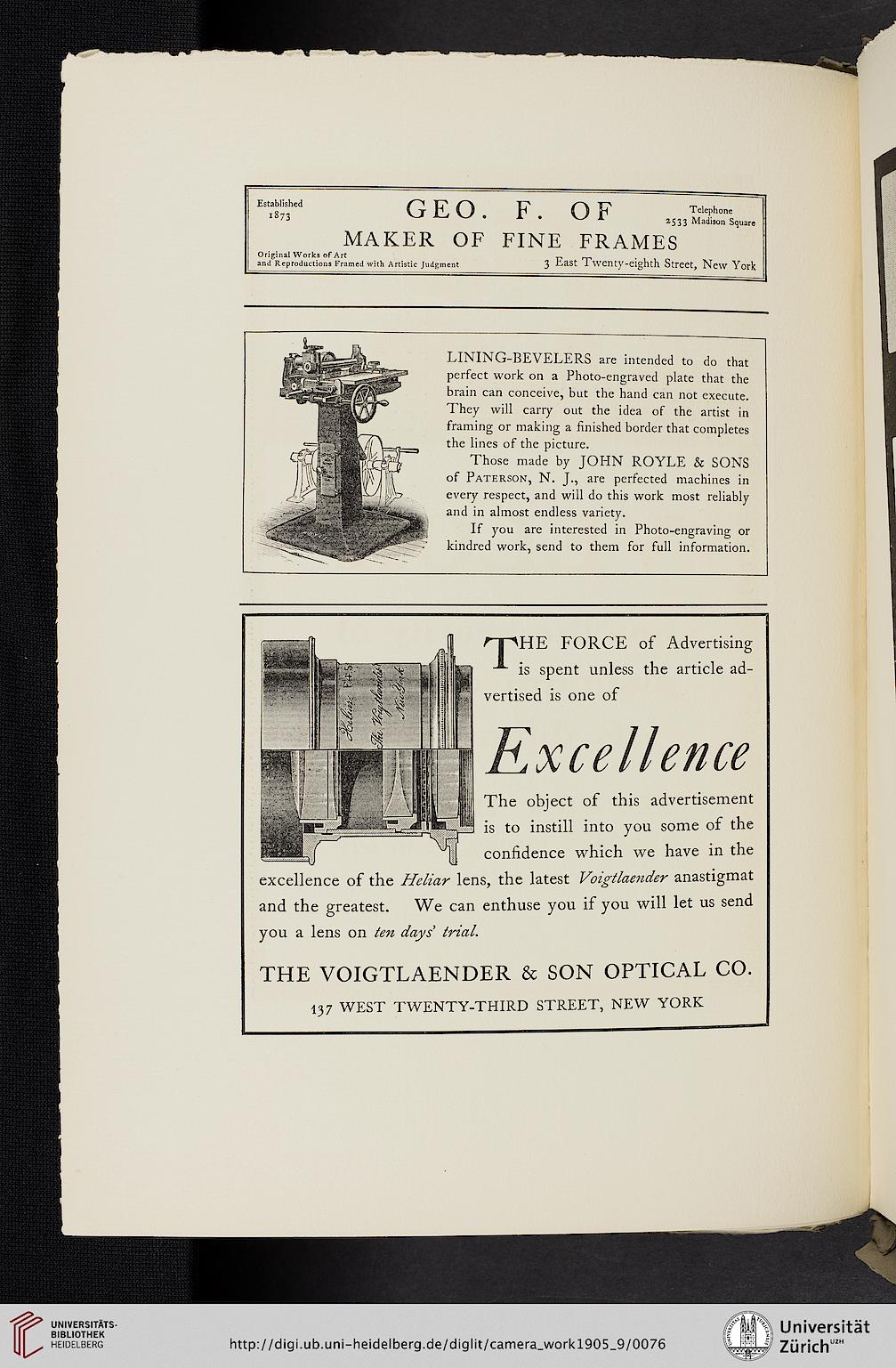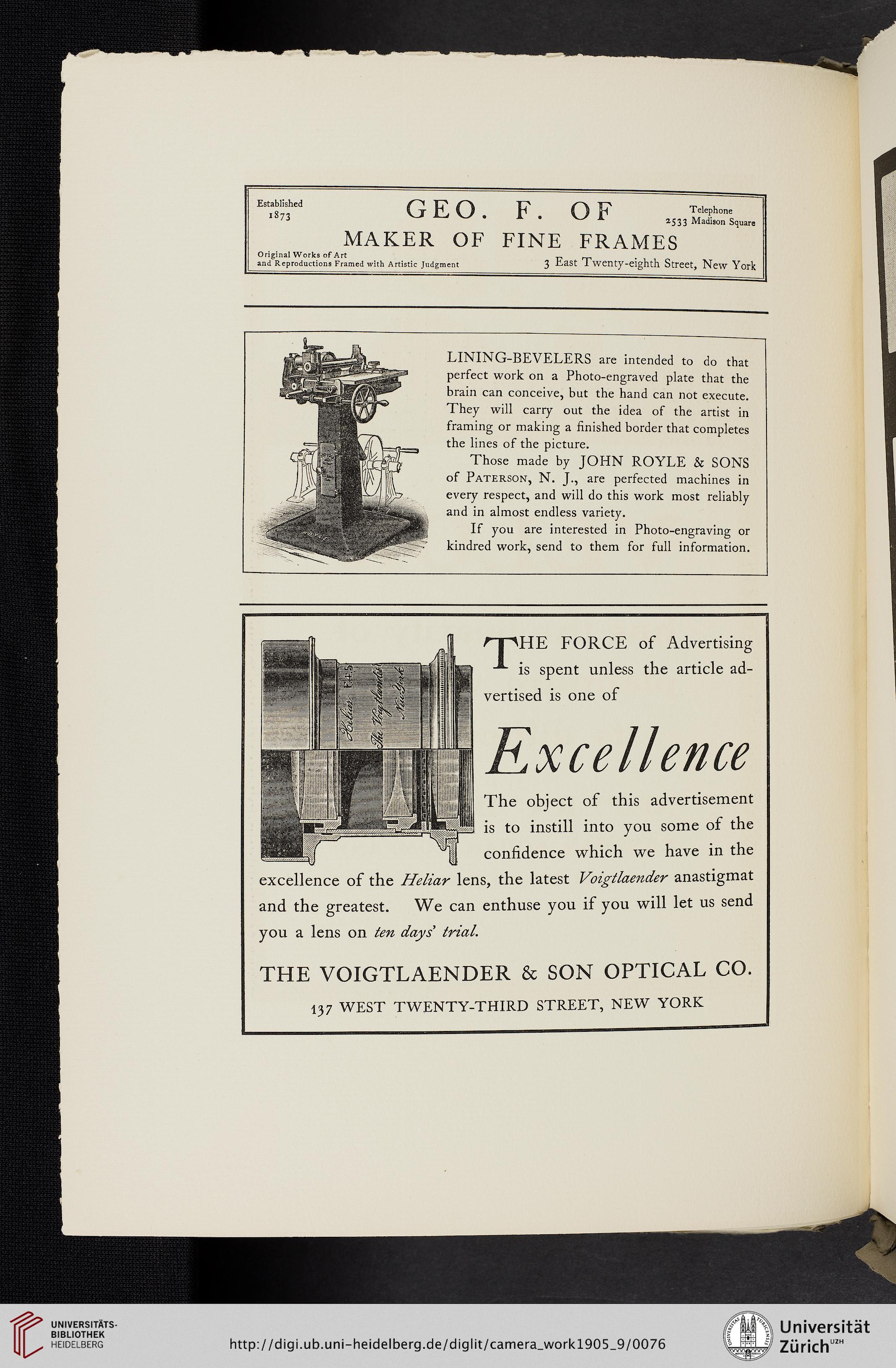 A manually made transcription or edition is also available for this page. Please change to the tab "transrciption" or "edition."
The
British Journal Almanac
1905
600 pages of reading matter describing latest processes of
photography.
1000 pages of advertising describing latest forms of apparatus
and supplies.
A Necessary Reference-book
PRICE: Paper Cover, 50 cents; postage, 28 cents. Cloth Cover, $1.00; postage, 30 cents.
Sold by all dealers and
G. Gennert, Sole Agent
24-26 E. 13th St., New York City 23 E. Lake St., Chicago, 111.
DAINTY PEOPLE LIKE
CLEAN PRODUCTS
EDINOL
Does Not Stain
Farbenfabriken of Elberfeld Co.
40 STONE STREET, NEW YORK CITY