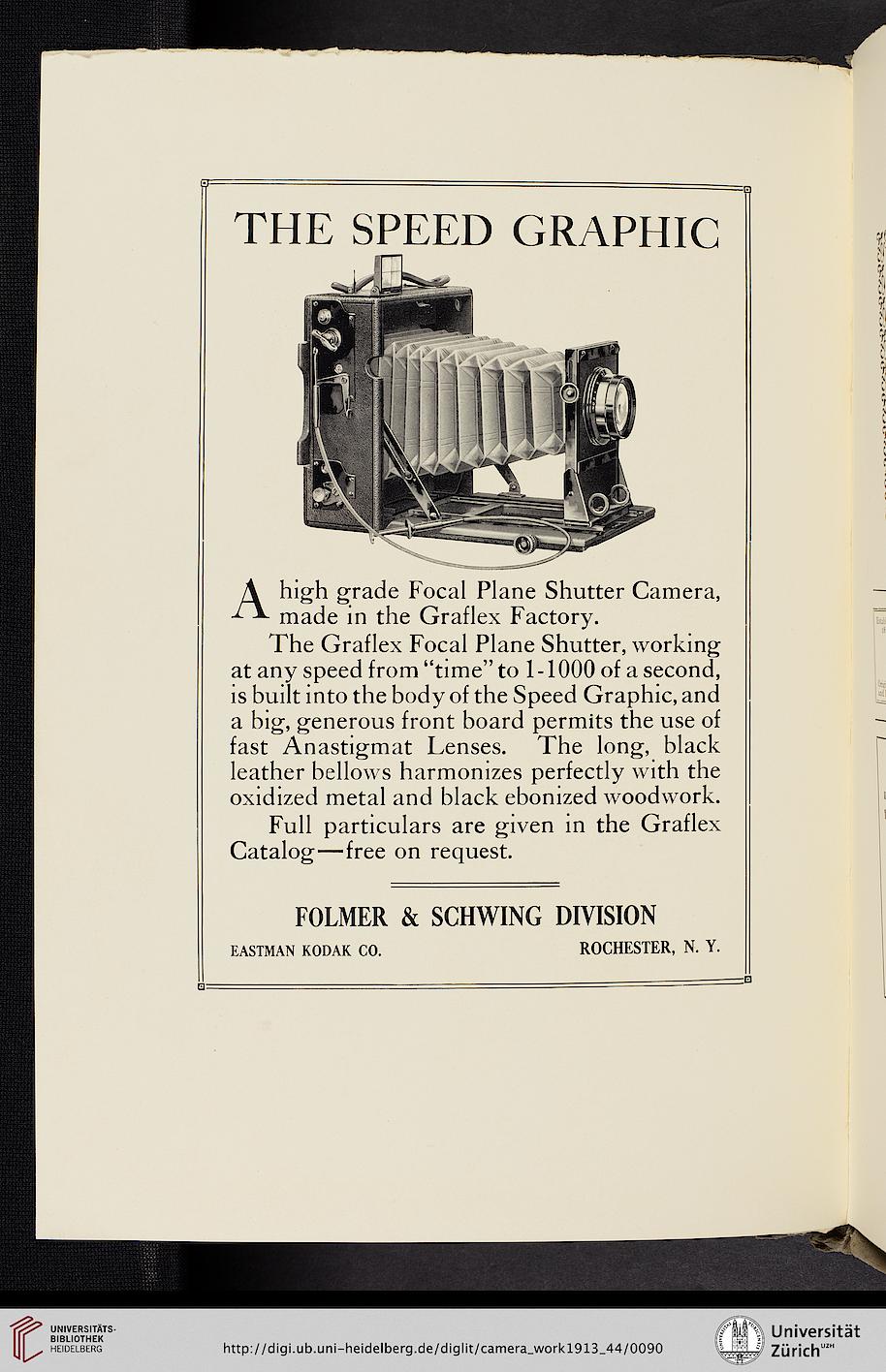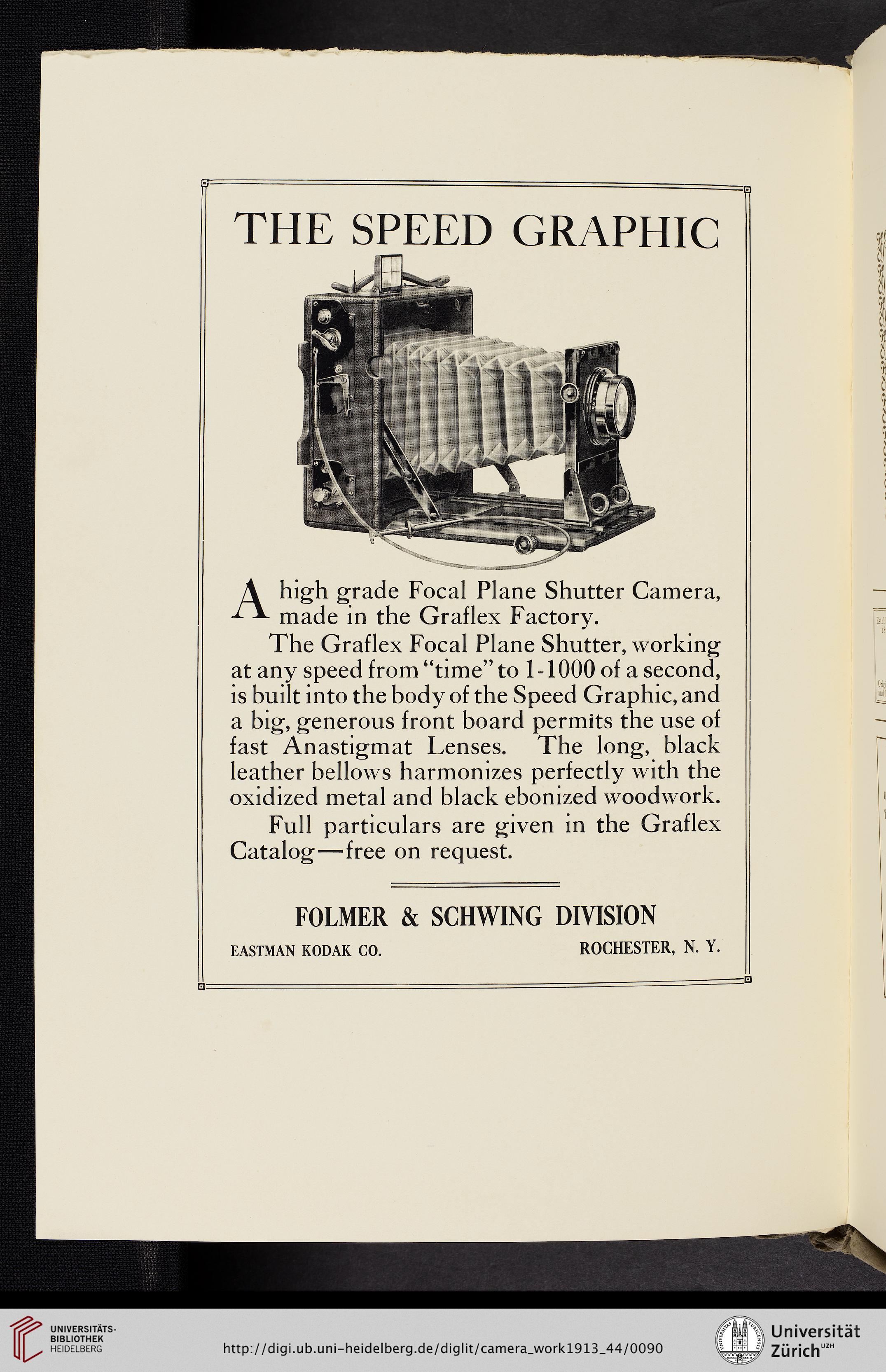 \ high grade Focal Plane Shutter Camera,
made in the Graflex Factory.
The Graflex Focal Plane Shutter, working
at any speed from "time" to 1-1000 of a second,
is built into the body of the Speed Graphic, and
a big, generous front board permits the use of
fast Anastigmat Lenses. The long, black
leather bellows harmonizes perfectly with the
oxidized metal and black ebonized woodwork.
Full particulars are given in the Graflex
Catalog—free on request.

FOLMER & SCHWING DIVISION
EASTMAN KODAK CO. ROCHESTER, N. Y.