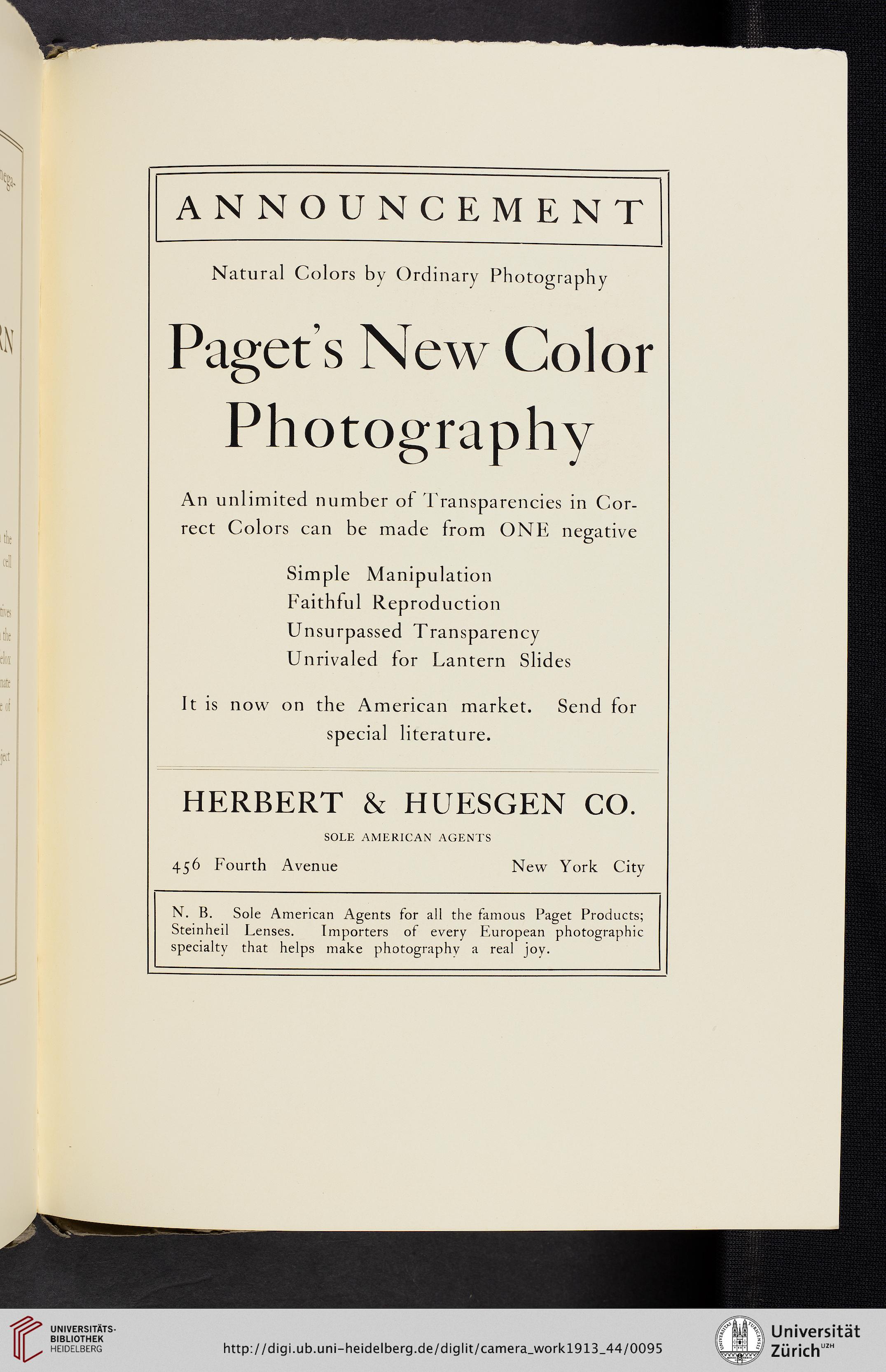 Natural Colors by Ordinary Photography
Paget s New Color
Photography
An unlimited number of Transparencies in Cor-
rect Colors can be made from ONE negative
Simple Manipulation
Faithful Reproduction
Unsurpassed Transparency
Unrivaled for Lantern Slides
It is now on the American market. Send for
special literature.

HERBERT & HUESGEN CO.
SOLE AMERICAN AGENTS
456 Fourth Avenue New York City
N. B. Sole American Agents for all the famous Paget Products;
Steinheil Lenses. Importers of every European photographic
specialty that helps make photography a real joy.