Note: This is an additional scan to display the colour reference chart and scalebar.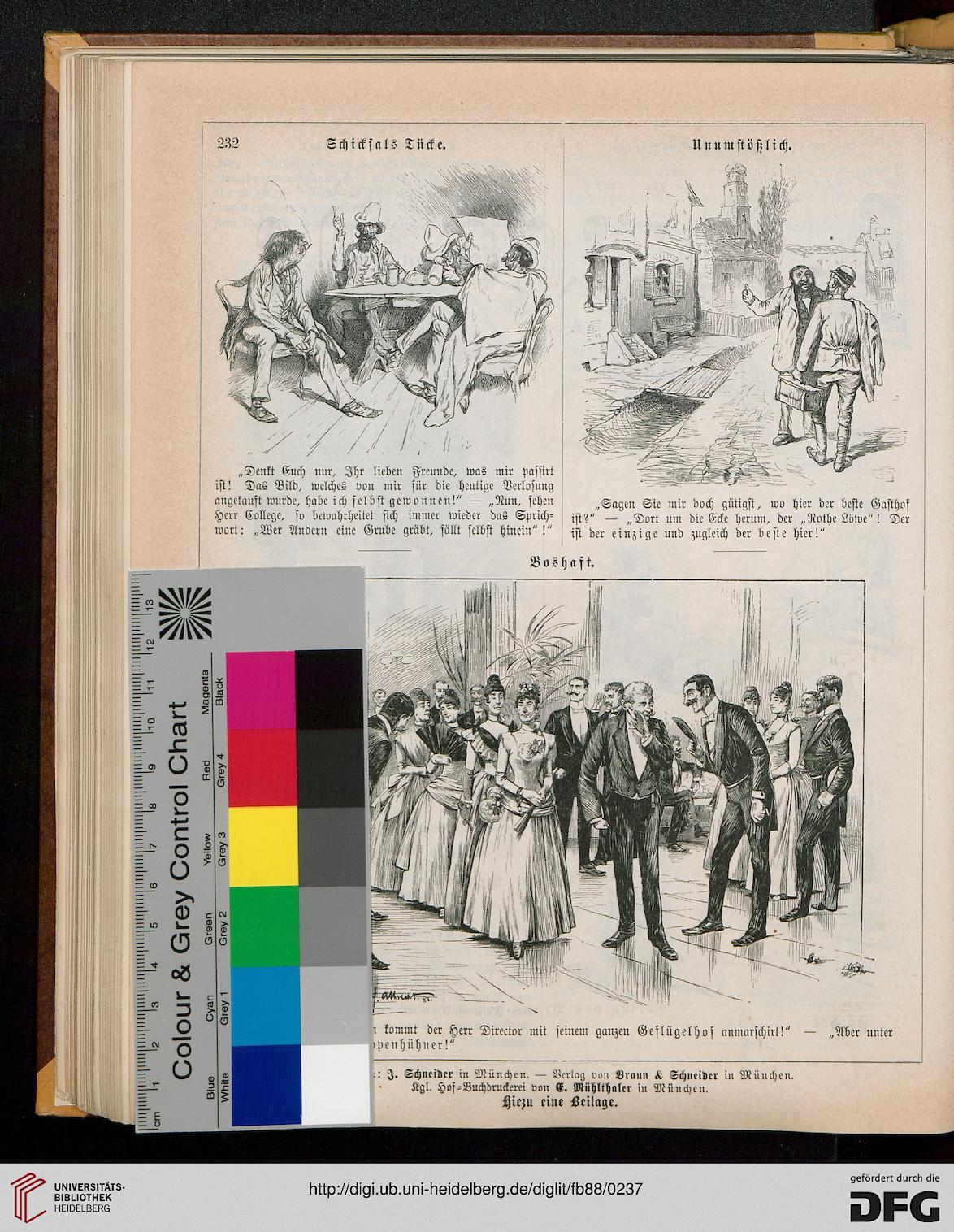 Schicksals Tücke.

"Denkt Euch nur, Ihr lieben Freunde, was mir passirt
ist! Das Bild, welches von mir für die heutige Verlosung
angckauft wurde, habe ich selbst gewonnen!" — "Nun, sehen
Herr College, so bewahrheitet sich immer wieder das Sprich-
wort: "Wer Andern eine Grube gräbt, fällt selbst hinein" !"

U n u m st vstli ch.

"Sagen Sie mir doch gütigst, wo hier der beste Gasthof
ist?" — "Dort um die Ecke herum, der "Rothe Löwe"! Der
ist der einzige und zugleich der beste hier!"

Boshaft.

SM




1 kommt der Herr Director mit seinem ganzen Geflügelhof anmarschirt!"
ipenhühner!"

"Aber unter

I. Schneider in München. — Verlag von Braun <L Schneider in München.
Kgl. Hof-Buchdruckerei von E. Mühlthaler in München.
Hiezu eine Beilage.