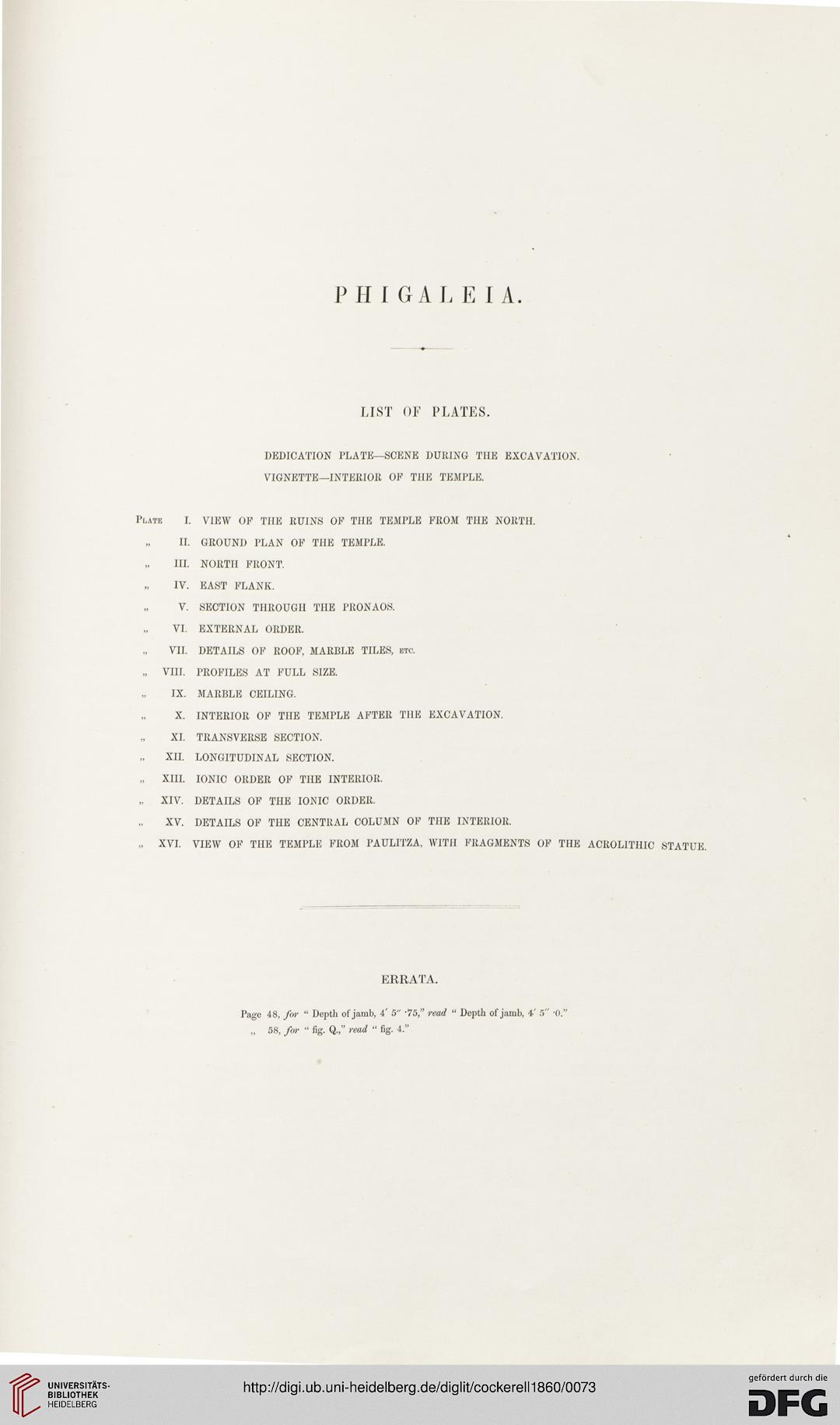 LIST OF PLATES.

DEDICATION PLATE—SCENE DURING THE EXCAVATION.
VIGNETTE—INTERIOR OK THE TEMPLE.

Plato I. VIEW OP THE RUINS OK THE TEMPLE PROM THE NORTH.

II. GROUND PLAN OK THE TEMPLE.

III. NORTH FRONT.

IV. EAST PLANK.
V. SECTION THROUGH THE PRONAOS.

VI. EXTERNAL ORDER.

VII. DETAILS OF ROOK, MARBLE TILES, etc.

VIII. PROKILES AT KULL SIZE.

IX. MARBLE CEILING.

X. INTERIOR OK THE TEMPLE AFTER THE EXCAVATION.

XL TRANSVERSE SECTION.

XII. LONGITUDINAL SECTION.

XIII. IONIC ORDER OK THE INTERIOR.

XIV. DETAILS OK THE IONIC ORDER.
XV. DETAILS OK THE CENTRAL COLUMN OK THE INTERIOR.

XVI. VIEW OK THE TEMPLE KROM PAULITZA, WITH FRAGMENTS OK THE ACROL1THIC STATUE.

ERRATA.

Page 48, for " Depth of jamb, 4' 5" -75," read " Depth of jamb, 4' 5" -0."
" 58, for " fig. Q.," read " fig. 4."