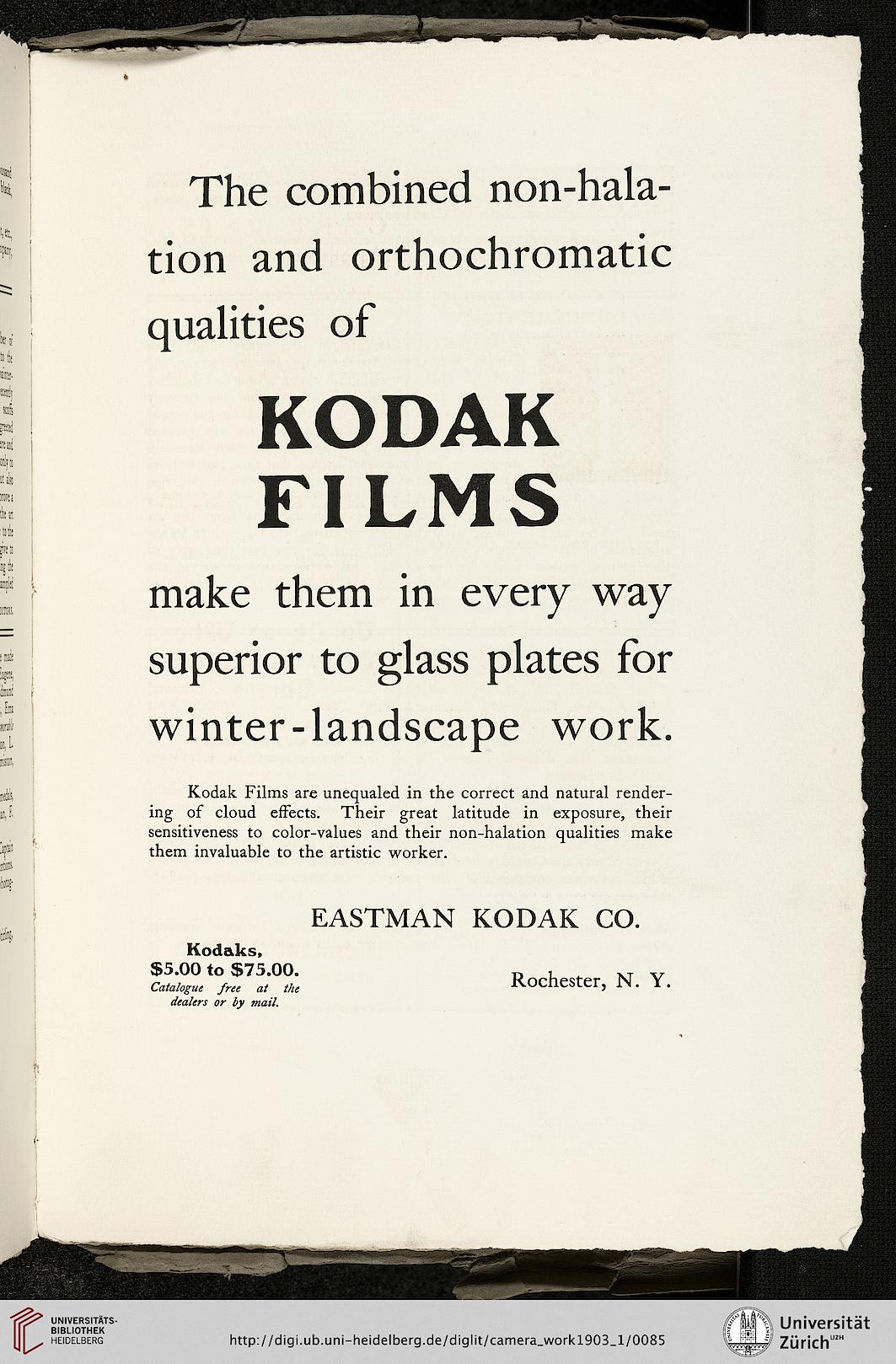 A manually made transcription or edition is also available for this page. Please change to the tab "transrciption" or "edition."
The combined non-hala-
tion and orthochromatic
qualities of
KODAK
FILMS
make them in every way
superior to glass plates for
winter-landscape work.
Kodak Films are unequaled in the correct and natural render-
ing of cloud effects. Their great latitude in exposure, their
sensitiveness to color-values and their non-halation qualities make
them invaluable to the artistic worker.
EASTMAN KODAK CO.
Kodaks,
$5.00 to $75.00.
Catalogue free at the
dealers or by mail.
Rochester, N.Y.