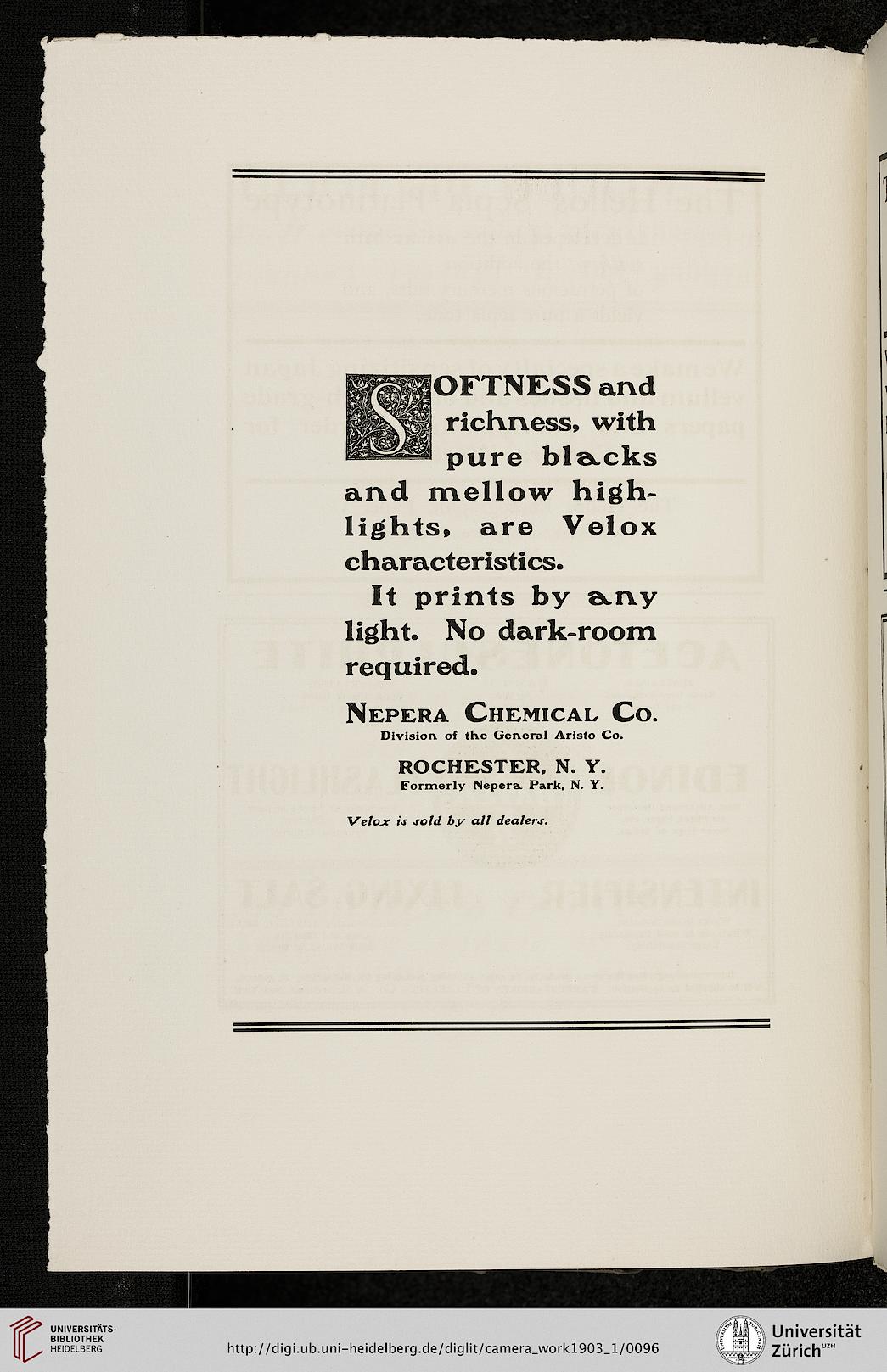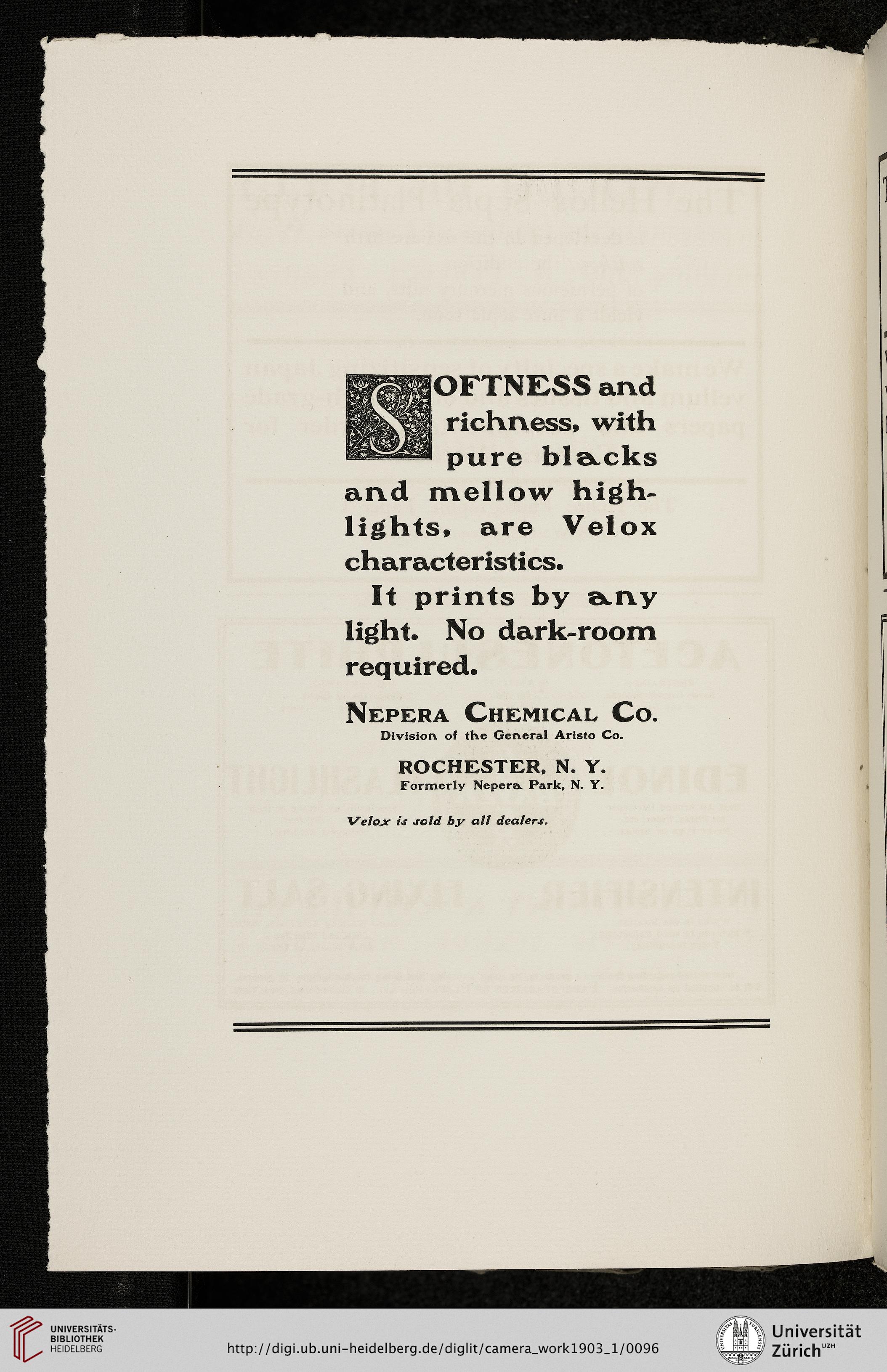 A manually made transcription or edition is also available for this page. Please change to the tab "transrciption" or "edition."
SOFTNESS and
richness, with
pure blacks
and mellow high-
lights, are Velox
characteristics.
It prints by any
light. No dark-room
required.
Nepera Chemical Co.
Division of the General Aristo Co.
ROCHESTER, N. Y.
Formerly Nepera Park, N. Y.
Velox is sold by all dealers.