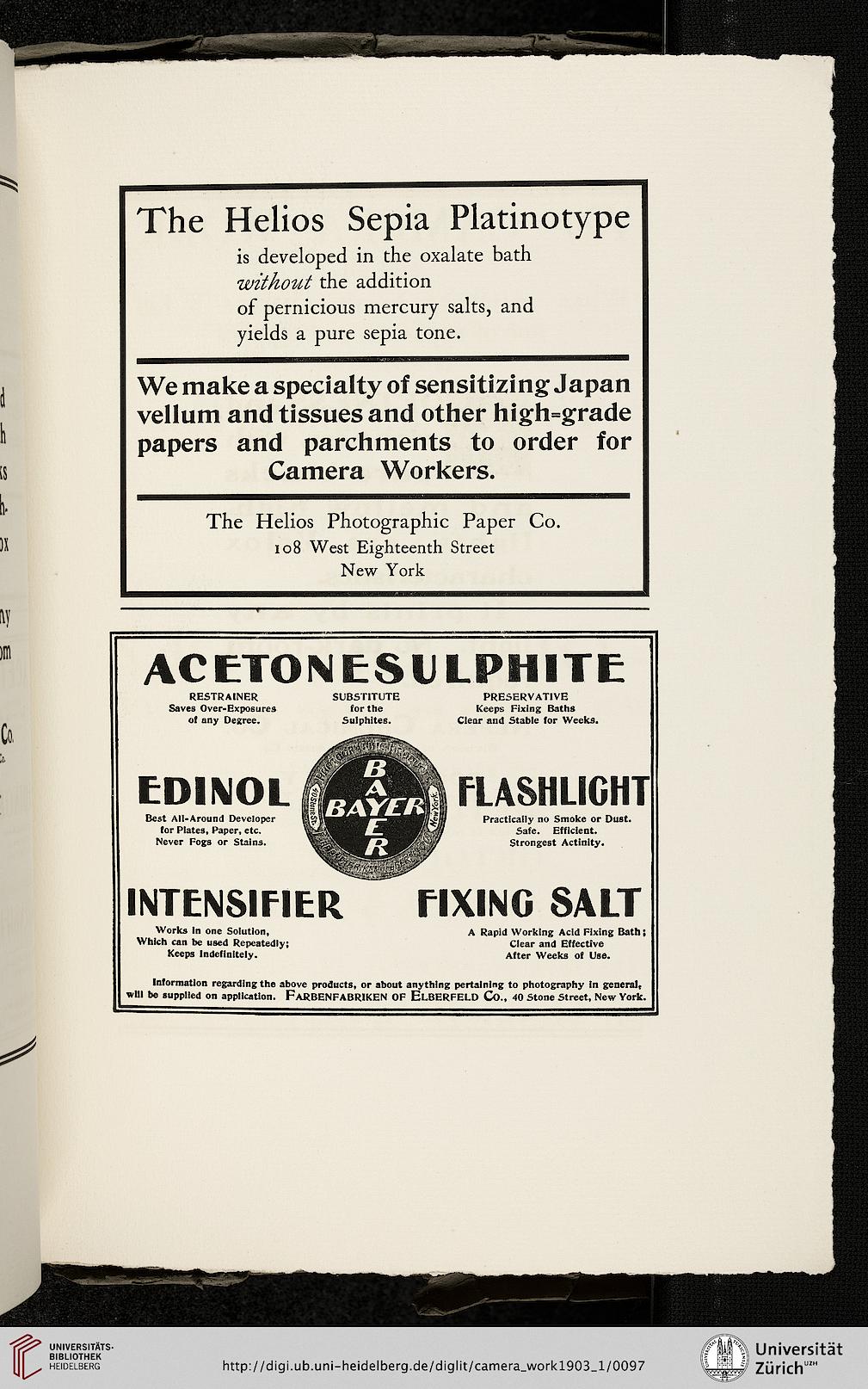 A manually made transcription or edition is also available for this page. Please change to the tab "transrciption" or "edition."
The Helios Sepia Platinotype
is developed in the oxalate bath
without the addition
of pernicious mercury salts, and
yields a pure sepia tone.
We make a specialty of sensitizing Japan
vellum and tissues and other high=grade
papers and parchments to order for
Camera Workers.
The Helios Photographic Paper Co.
108 West Eighteenth Street
New York
ACETONESULPHITE
RESTRAINER SUBSTITUTE PRESERVATIVE
Saves Over-Exposures for the Keeps Fixing Baths
of any Degree. Sulphites. Clear and Stable for Weeks.
EDINOL
Best AII-Around Developer
for Plates, Paper, etc.
Never Fogs or Stains.
FLASHLIGHT
Practically no Smoke or Dust.
Safe. Efficient.
Strongest Actinity.
INTENSIFIER FIXING SALT
Works in one Solution,
Which can be used Repeatedly;
Keeps Indefinitely.
A Rapid Working Acid Fixing Bath;
Clear and Effective
After Weeks of Use.
Information regarding the above products, or about anything pertaining to photography in general,
will be supplied on application. FARBENFABRIKEN OF ELBERFELD Co., 40 Stone Street, New York.