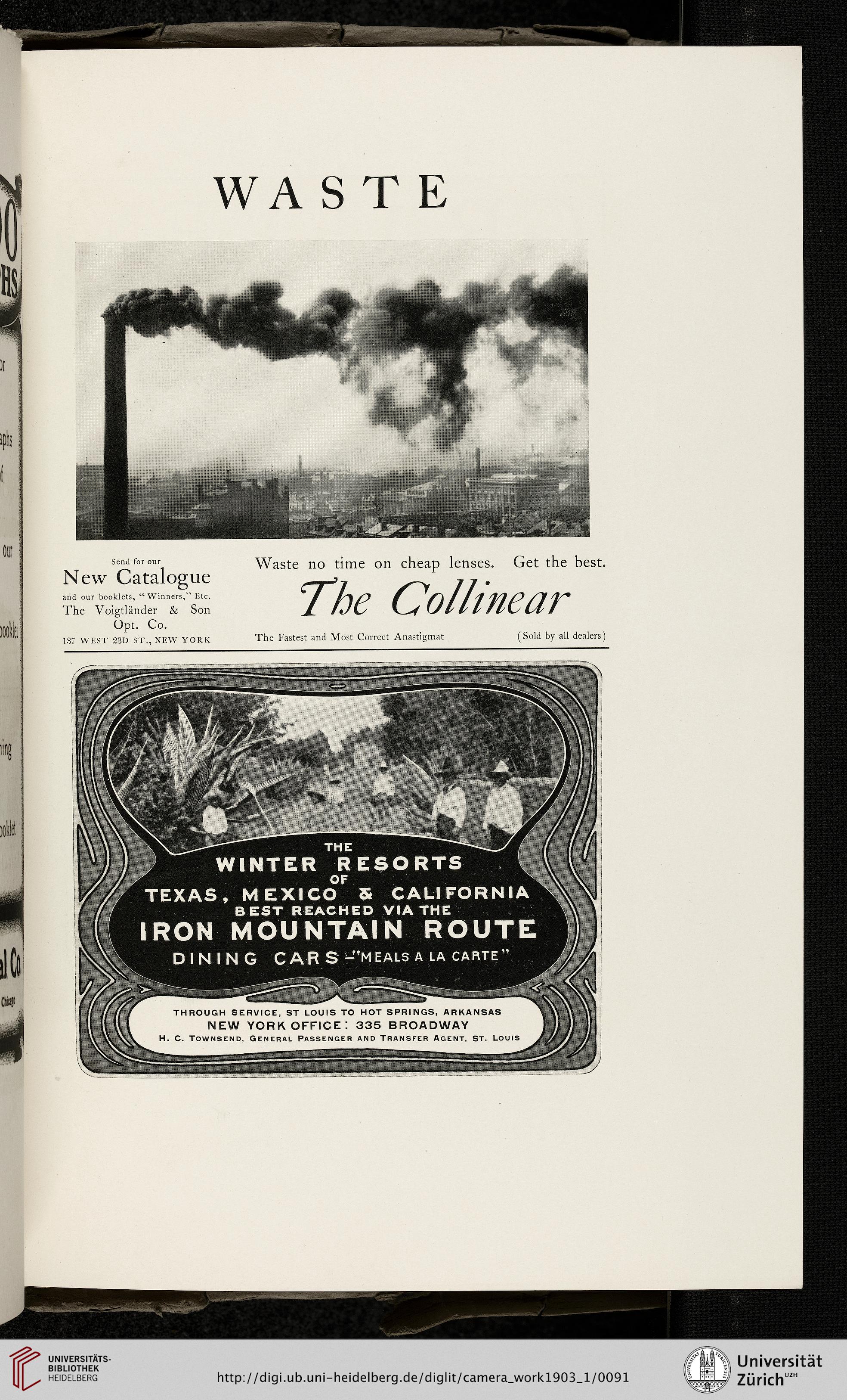 A manually made transcription or edition is also available for this page. Please change to the tab "transrciption" or "edition."
WASTE
Send for our
New Catalogue
and our booklets, " Winners," Etc.
The Voigtländer & Son
Opt. Co.
137 WEST 23D ST., NEW YORK
Waste no time on cheap lenses. Get the best.
The Collinear
The Fastest and Most Correct Anastigmat (Sold by all dealers)
THROUGH SERVICE, ST LOUIS TO HOT SPRINGS, ARKANSAS
NEW YORK OFFICE: 335 BROADWAY
H. C. Townsend, General Passenger and Transfer Agent, St. Louis
WINTER RESORTS
TEXAS, MEXICO & CALIFORNIA
BEST REACHED VIA THE
IRON MOUNTAIN ROUTE
DINING CARS -"Meals a la carte"