Das Buch für alle: illustrierte Blätter zur Unterhaltung und Belehrung für die Familie und Jedermann
37.1902
Die Digitalisate wurden freundlicherweise von der Universitätsbibliothek Augsburg bereitgestellt. Die Erstellung der Webpräsentation erfolgte an der Universitätsbibliothek Heidelberg.
Citation link: https://digi.ub.uni-heidelberg.de/diglit/bfa1902
URN: urn:nbn:de:bsz:16-diglit-440852
DOI: https://doi.org/10.11588/diglit.44085
Metadata: METS
IIIF Manifest: v2.1, v3.0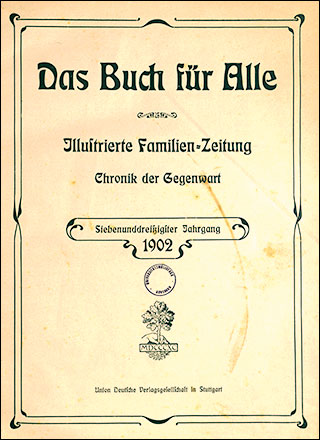 There are annotations to individual pages of this facsimile. Individual pages with annotations are marked in "Overview" with the symbol .
Content