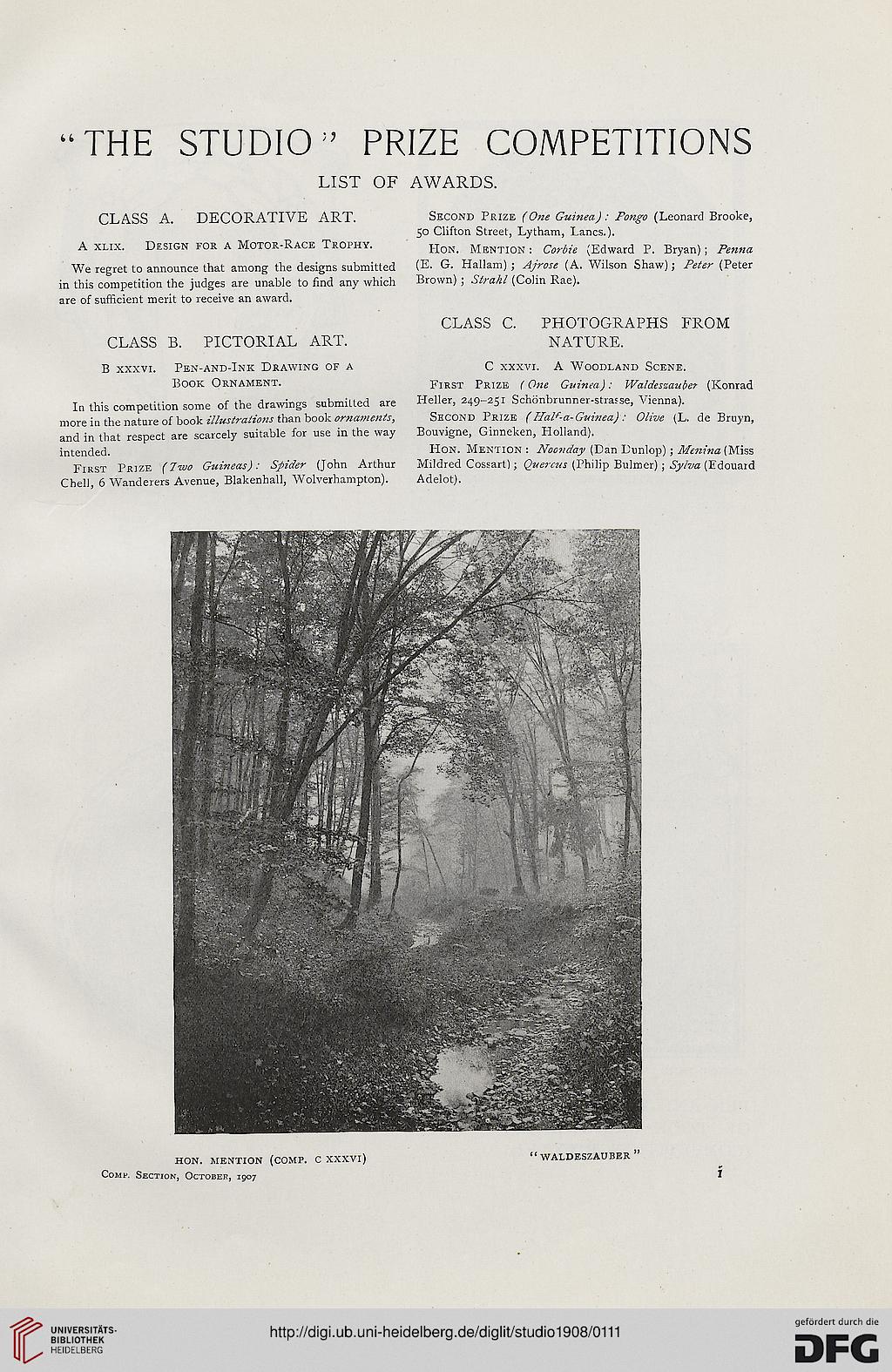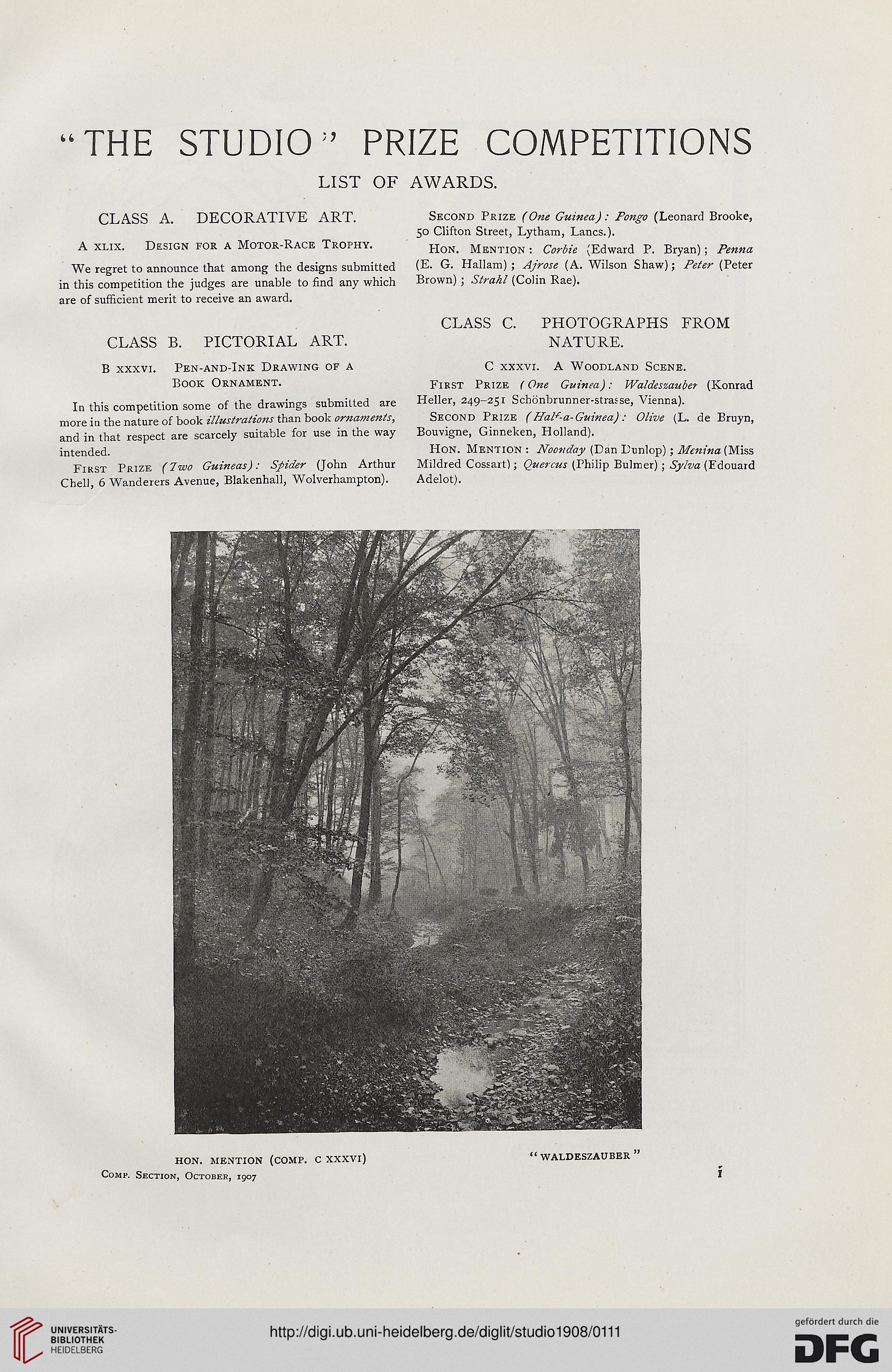 LIST OF AWARDS.

CLASS A. DECORATIVE ART.
A xlix. Design for a Motor-Race Trophy.

We regret to announce that among the designs submitted
in this competition the judges are unable to find any which
are of sufficient merit to receive an award.

CLASS B. PICTORIAL ART.

B xxxvi. Pen-and-Ink Drawing of a
Book Ornament.

In this competition some of the drawings submitted are
more in the nature of book illustrations than book ornaments,
and in that respect are scarcely suitable for use in the way
intended.

First Prize (Two Guineas): Spider (John Arthur
Chell, 6 Wanderers Avenue, Blakenhall, Wolverhampton).

Second Prize (One Guinea): Fongo (Leonard Brooke,
50 Clifton Street, Lytham, Lanes.).

Hon. Mention : Corbie (Edward P. Bryan) ; Penna
(E. G. Hallam) ; Ajrose (A. Wilson Shaw); Peter (Peter
Brown) ; Strahl (Colin Rae).

CLASS C. PHOTOGRAPHS FROM
NATURE.

C xxxvi. A Woodland Scene.

First Prize (One Guinea): Waldeszaubet (Konrad
Heller, 249-251 Schonbrunner-strasse, Vienna).

Second Prize (HaF-a-Guinea): Olive (L. de Bruyn,
Bouvigne, Girmeken, Holland).

Hon. Mention : Noonday (Dan Dvmlop); Menina (Miss
Mildred Cossart); Quercus (Philip Bulmer); Sylva (Edouard
Adelot).

HON. MENTION (COMP. C XXXVI)
Comp. Section, October, 1907

" WALDESZAUBER "