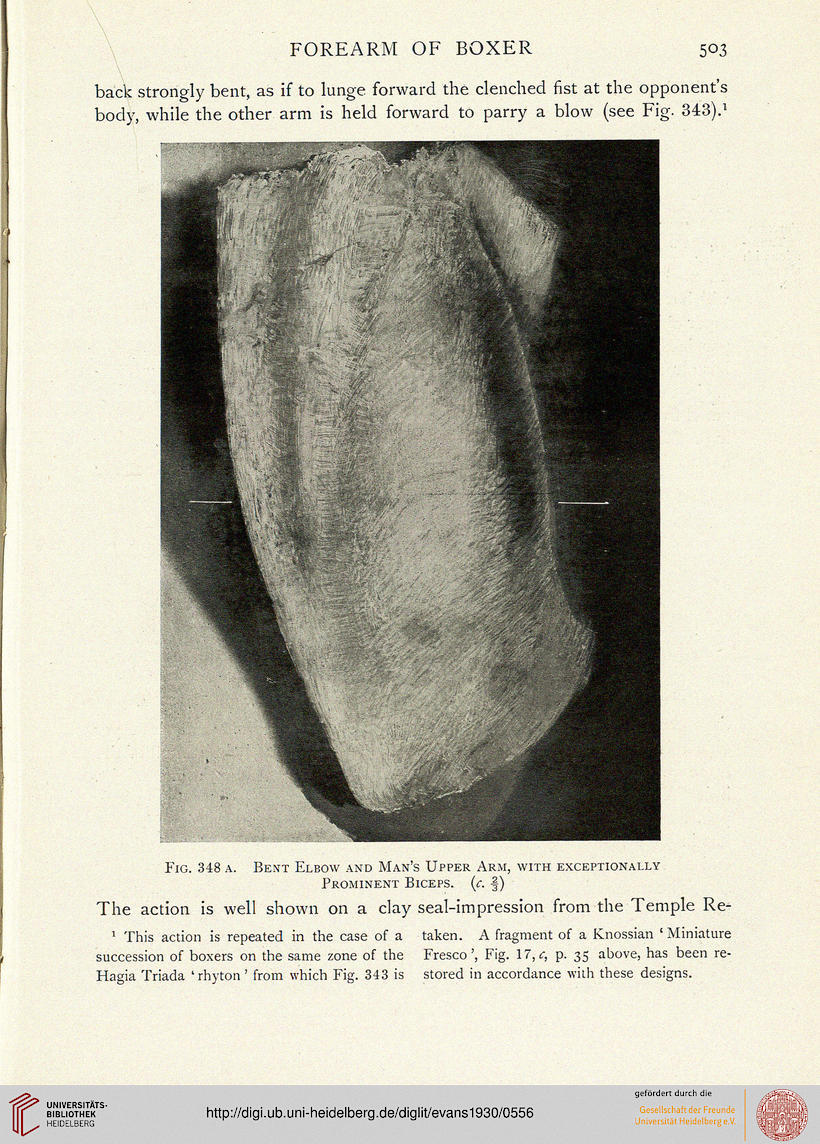 FOREARM OF BOXER

503

back strongly bent, as if to lunge forward the clenched fist at the opponent's
body, while the other arm is held forward to parry a blow (see Fig- 343).'

Fig. 348 a. Bent Elbow and Man's Upper Arm, with exceptionally
Prominent Biceps, (c. §)

The action is well shown on a clay seal-impression from the Temple Re-
taken. A fragment of a Knossian ' Miniature

1 This action is repeated in the case of a
succession of boxers on the same zone of the
Hagia Triada 'rhyton ' from which Fig. 343 is

Fresco', Fig. 17, c, p. 35 above, has been re-
stored in accordance with these designs.