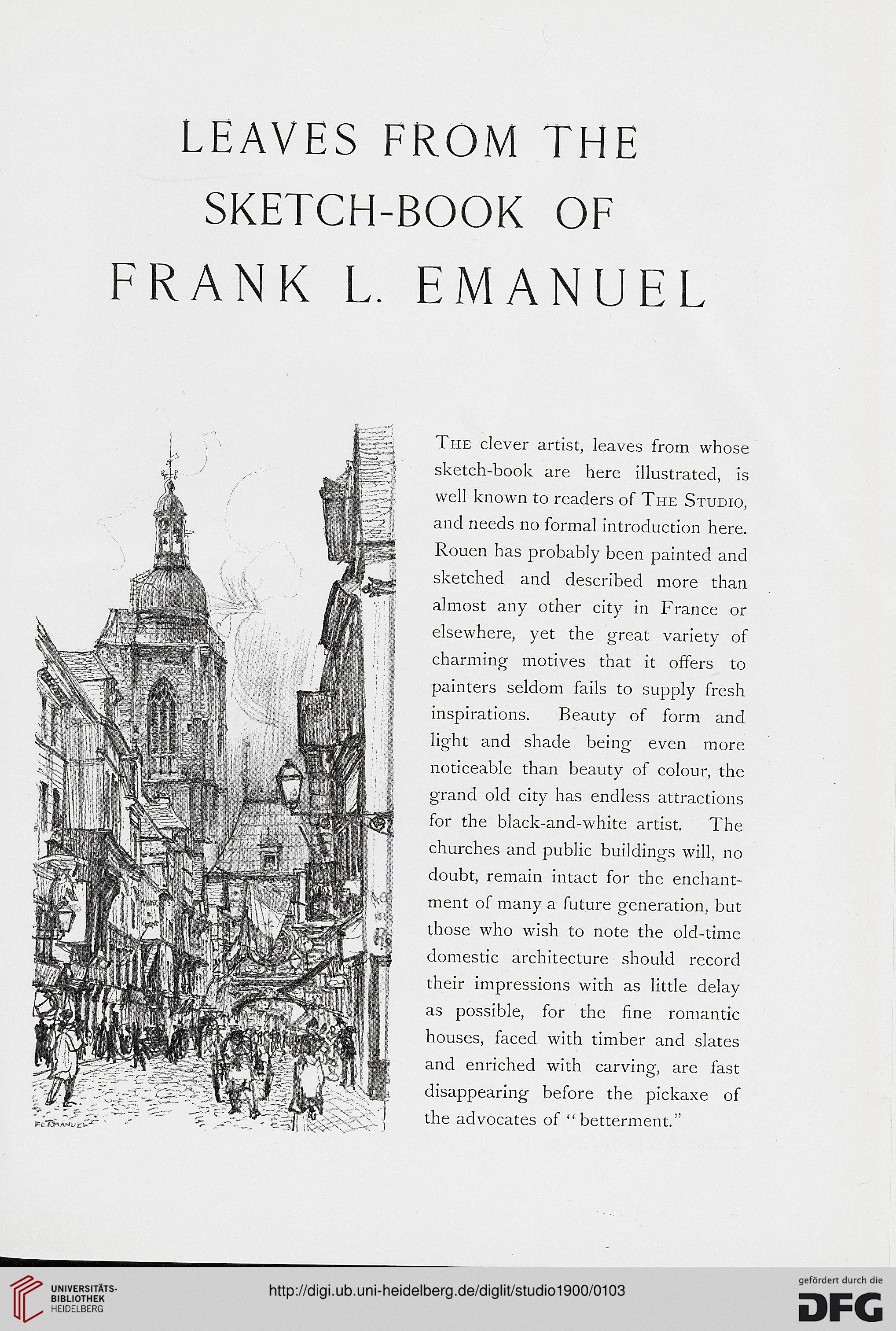 SKETCH-BOOK OF

FRANK L. EMANUEL

The clever artist, leaves from whose
sketch-book are here illustrated, is
well known to readers of The Studio,
and needs no formal introduction here.
Rouen has probably been painted and
sketched and described more than
almost any other city in France or
elsewhere, yet the great variety of
charming motives that it offers to
painters seldom fails to supply fresh
inspirations. Beauty of form and
light and shade being; even more
noticeable than beauty of colour, the
grand old city has endless attractions
for the black-and-white artist. The
churches and public buildings will, no
doubt, remain intact for the enchant-
ment of many a future generation, but
those who wish to note the old-time
domestic architecture should record
their impressions with as little delay
as possible, for the fine romantic
houses, faced with timber and slates
and enriched with carvino- are fast
disappearing before the pickaxe of
the advocates of " betterment."