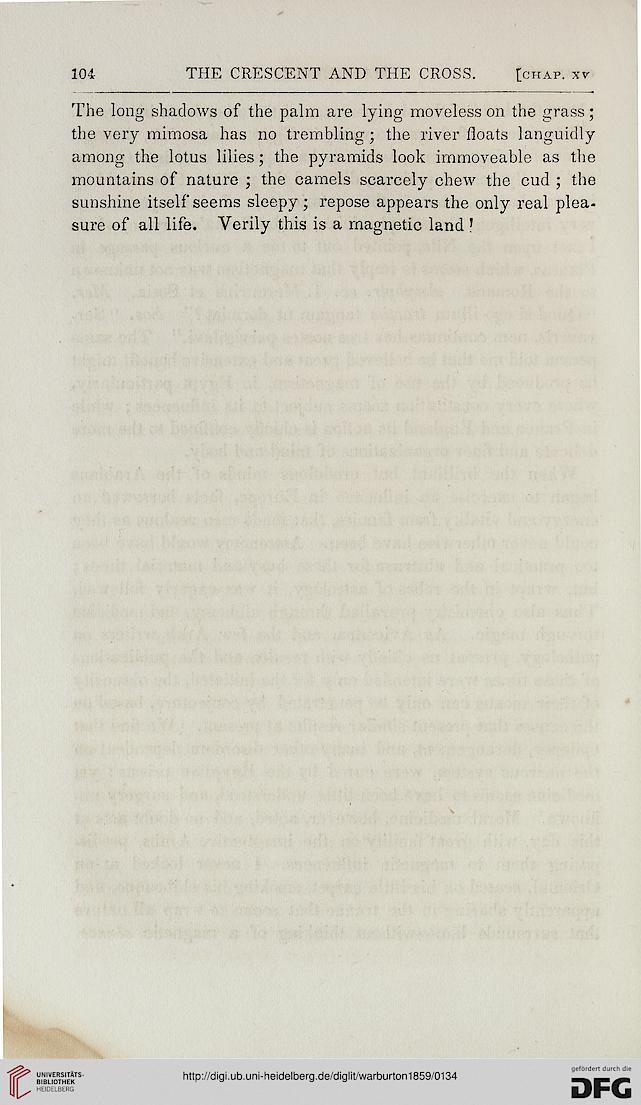 THE CRESCENT AND THE CROSS. [chap, xv

The long shadows of the palm are lying moveless on the grass;
the very mimosa has no trembling ; the river floats languidly
among the lotus lilies; the pyramids look immoveable as the
mountains of nature ; the camels scarcely chew the cud ; the
sunshine itself seems sleepy; repose appears the only real plea-
sure of all life. Verily this is a magnetic land !